Enabling camera access for your selfie verification is easy! Just follow these steps.
Tap the green lock symbol in the upper left, right next to the website address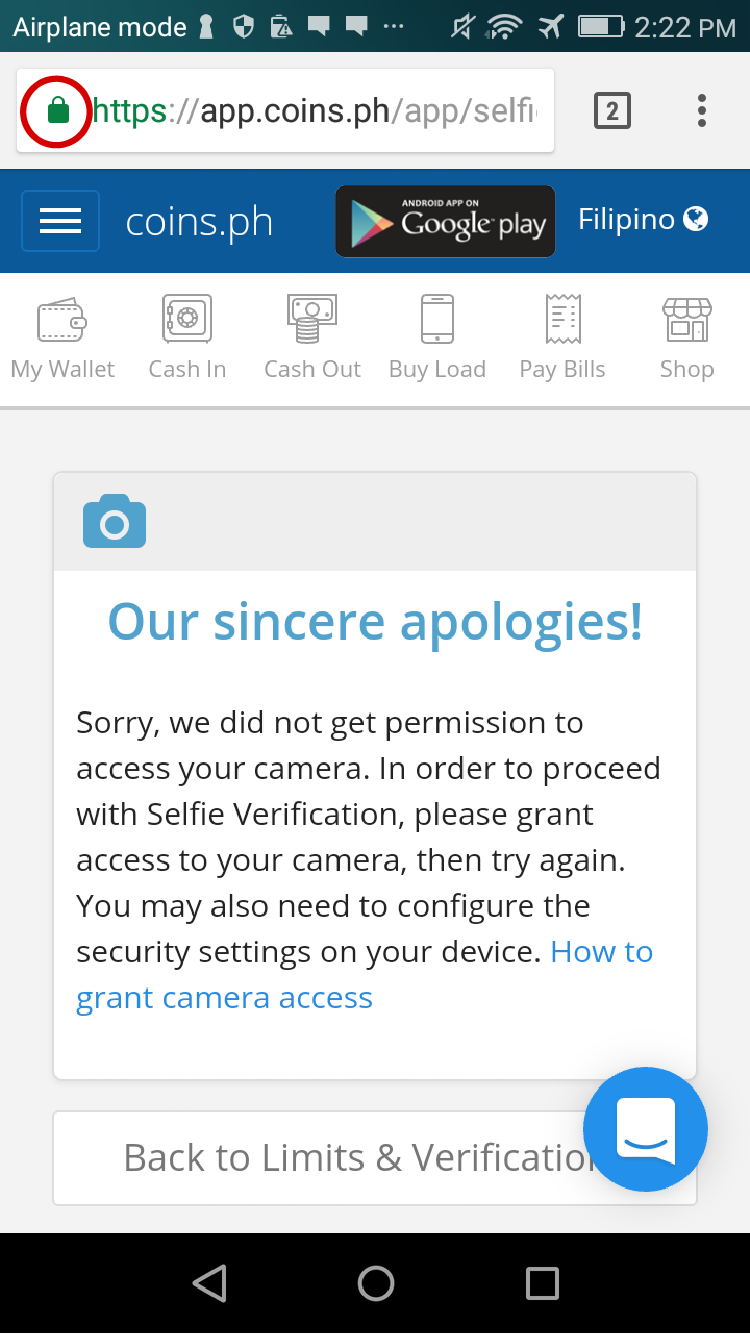 2. This popup will appear. Tap 'SITE SETTINGS'.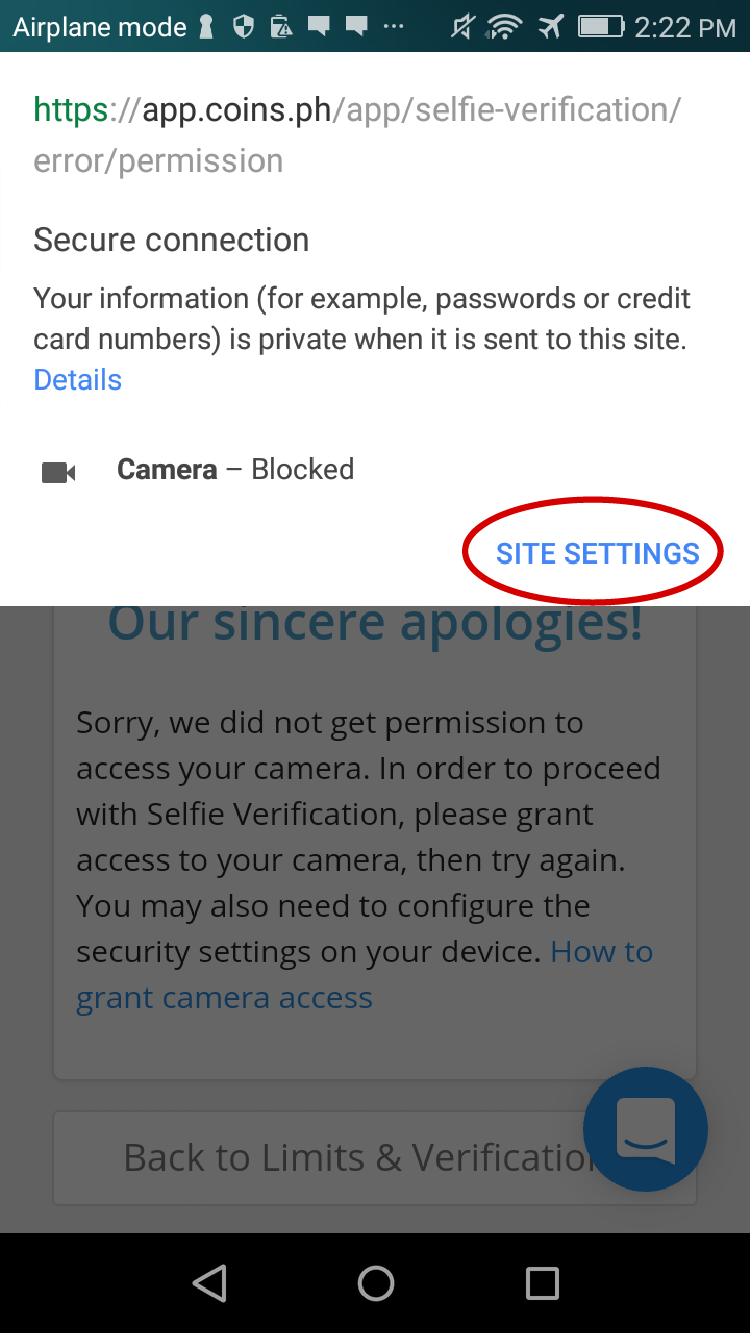 3. Next, tap 'Access your camera' under Permissions.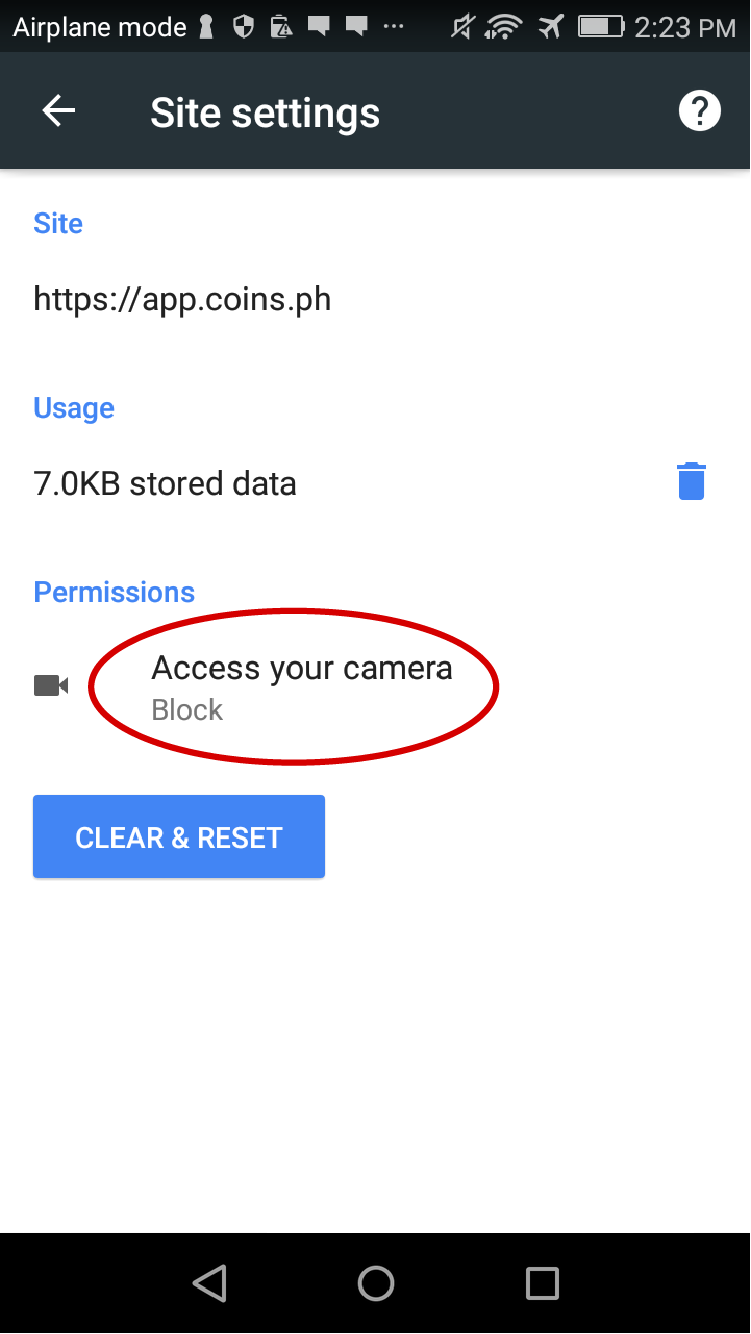 4. This popup will appear. Tap `Allow'.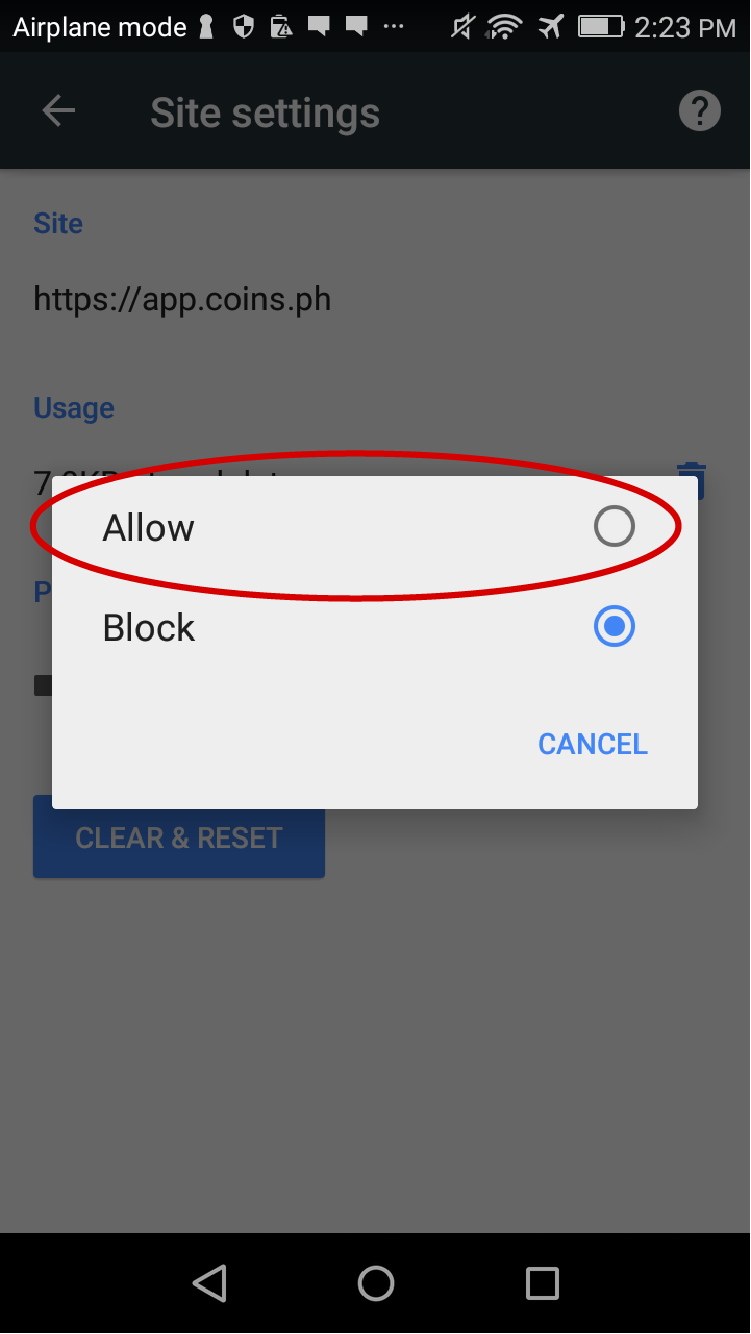 5. The popup will close, and you'll see this screen again. This time, your camera permissions should be set to 'Allow'. From here, just click the back arrow.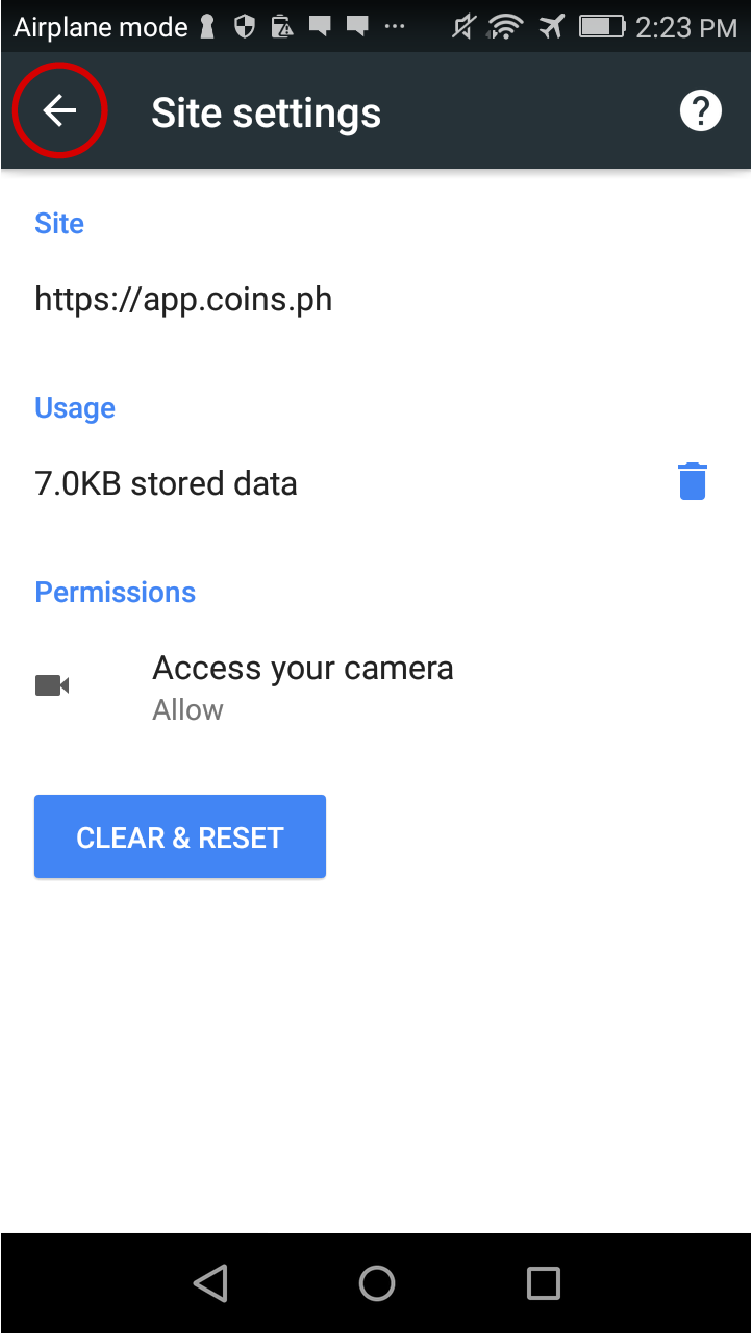 6. Refresh your screen, and take your selfie!