A market order is an order to immediately buy or sell at the best available price. It needs liquidity to be filled, meaning that it is executed based on the limit orders already placed on the order book. If you want to buy or sell instantly at the current market price, setting a market order is your best option.
A market order lets you purchase or sell a financial asset instantly at the best price currently available. Market orders take prices from limit orders on the order book. This means you can't be 100% sure of the price you will get. Slippage can occur when you get a price different from what you expected.
For example, the price of BTC might be rising rapidly, and you want to buy it as soon as possible. You're willing to take the market's price so long as you can purchase BTC instantly. In this case, you'd make a market order on Coins Pro.
How to place a market buy order on Coins Pro?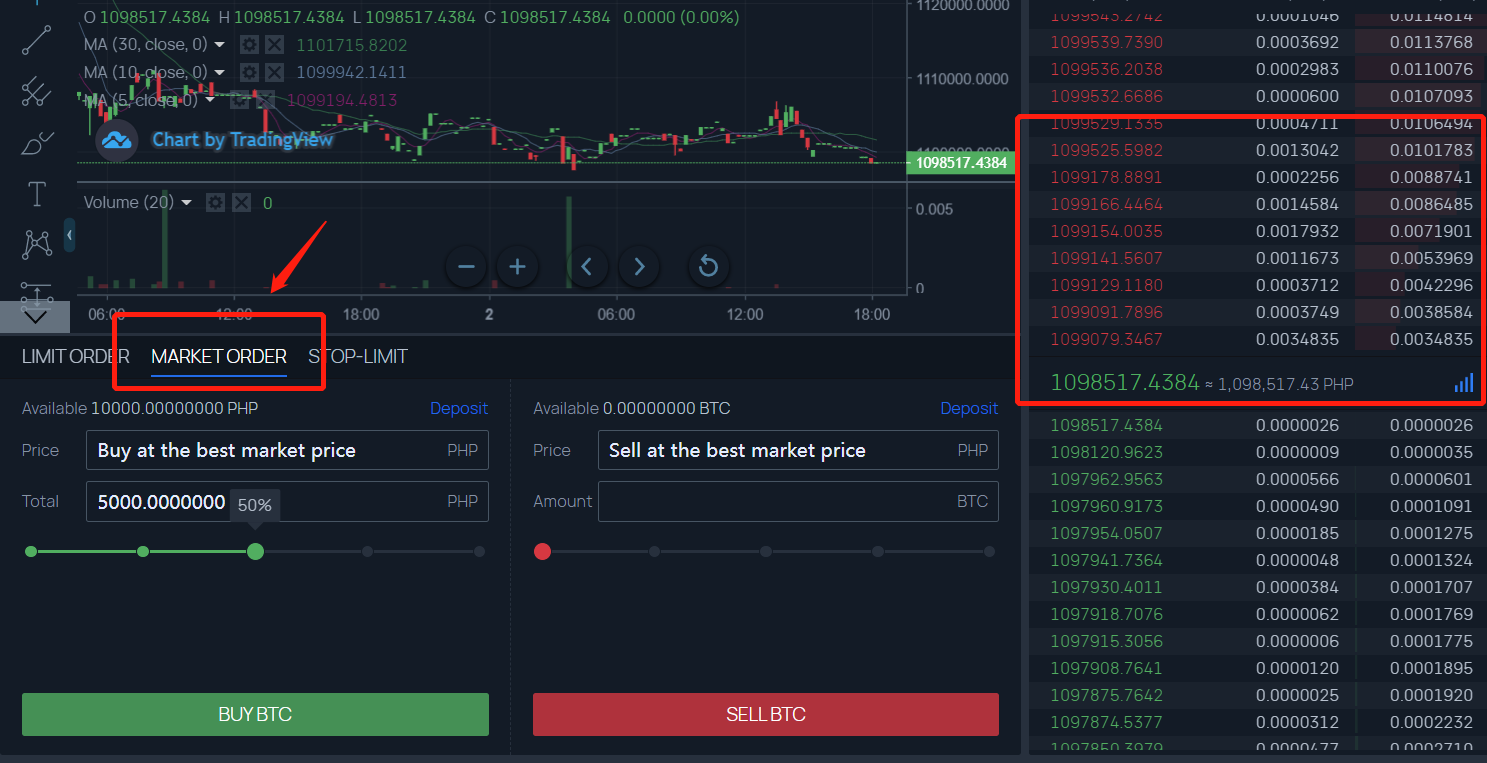 Coins Pro only supports buy in total and sell in amount. Suppose you own 10,000 PHP and want to place a market buy order for BTC/PHP to buy BTC with PHP. When you place a "Buy 50%" order, the system will execute your order at the current market price according to the amount of PHP you have which is 5,000 PHP, but it is uncertain how many BTC you can buy. After placing your market buy order, the system looks at the order book. This ledger contains limit orders with a specific quantity and specified price to purchase or sell an asset. In this case, your market buy order will be matched with the lowest sell limit order on the order book. The final BTC trade amount is determined by the market price and quantity when the order is filled. You can check the amount of BTC purchased and the average price from [Order History].
Click Detail to check the Executed Price of each trade.