We highly recommend all Coins.ph users to enable two-factor authentication on their account. You can do this by logging in and going to your Account Settings page, then following the steps below:
1. Download and install the Authy app.
You can download Authy on the App Store for iOS or the Google Play Store for Android.
For more information on Authy, click here: https://www.authy.com/faq
2. Go to your Coins.ph Account Settings page, and click "Enable." 
Log in to your coins.ph account, and click on your name, mobile number, or your email address on the upper right corner then choose settings. You may also click this link to go there right now!
Look under "Two-Factor Authentication" and click the "Enable 2FA" button.
You will be redirected to a page with a QR code, similar to this:
3. Open your Authy app and add an entry.
Open the Authy app on your smartphone. (NOTE: If this is your first time using Authy, you will be asked to register and verify your phone number before you can start adding accounts on the app). 
If using the QR code option on Authy:
Open the Authy app on your smartphone and click on the "Add account" button ("+" sign).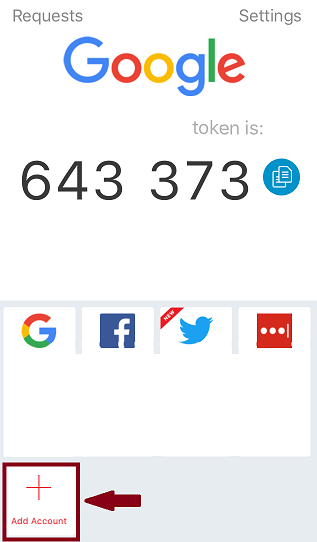 This will bring you to a screen with two options: "Scan QR Code," and "Enter key manually" Click "Scan QR Code," then capture the QR code on the coins.ph page with your phone camera.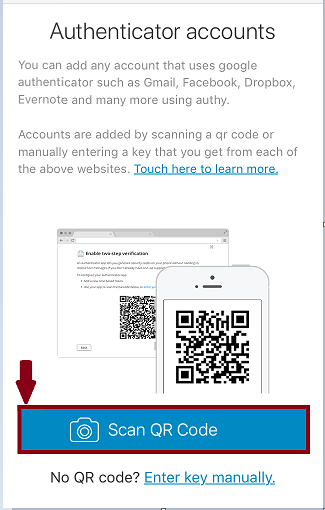 The app will immediately generate a 6-digit verification code for your account. 
After you have entered the name for your account, click on "Done." You will then be provided with a 6-digit verification code.
Enter this code into the coins.ph screen, then click "Enable 2FA."
This code changes every 30 seconds. You will be guided with the timer beside, "Your token expires in." This is seen below the codes.
Whenever you login to your coins.ph user account, you will be asked, first to enter your user email and password, and then to provide the latest verification code generated by Authy.
Got it? Click here to try it now!
Want to use a different app? Try using Google Authenticator.
Confused? Send us an email at help@coins.ph
We are happy to help!