Now that you're familiar with these different order types, it's time to trade via Coins Pro!
1. Select your preferred trading pair located at the uppermost left part of your Exchange View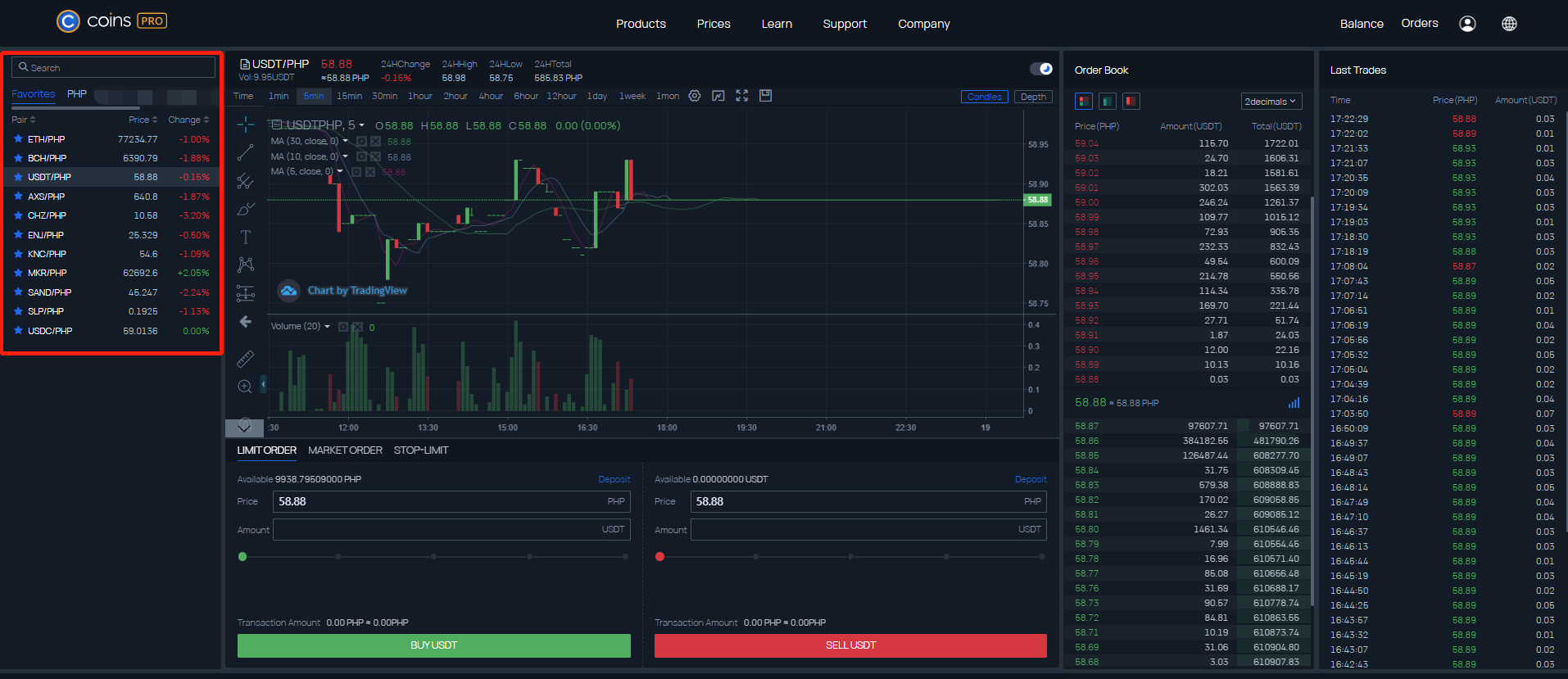 2. Choose from the Order Types available you prefer to use
3. Enter your Order Quantity(amount of fiat/cryptocurrency you're willing to exchange)
For Limit and Stop Orders, you will be asked for Price per Crypto (PHP)-- preferred price you would want your order to be executed at
4. Click Buy or Sell to place the order.
Please allow time for the system to match your orders from other orders placed by customers
Sample of a buy market trade below:
Reminders:
Large order quantities may be executed against multiple price levels until your desired order quantity is filled which may result to unintended or significant costs
Holding digital currency is high-risk. The price or value of digital currency can change rapidly, decrease, and potentially even fall to zero, and could cause large losses. Please consider carefully before purchasing or holding digital currency, taking into consideration your financial circumstances.