If the current chart style is not to your liking, you may simply swap this in 2 easy steps:
1. Click the setting icon to open the chart setting page, where you can adjust style, scales, background, and timezone/sessions freely.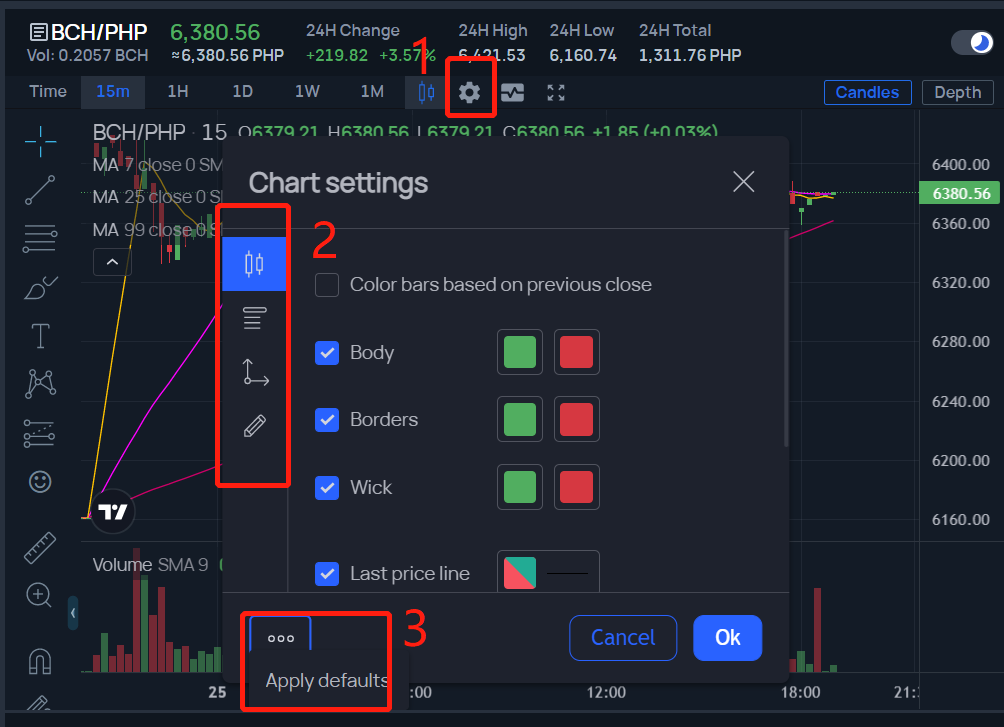 2. Click "OK" to save your personalized settings. If you need to restore the system default style, click "Defaults" to restore.
And that's it! You may also use other indicators to complete your chart preference.