It takes just four simple steps, all of which can be completed in seconds, to complete a crypto deal on Coins Pro Quick-Buy/Sell. Please make sure you hold the assets in your Coins Pro account instead of Coins.ph. To deposit to Coins Pro, please refer to [How do I deposit funds to Coins Pro?]
Step 1: Go to Coins Pro Quick Buy/Sell. On the Coins Pro website, go to [Quick Buy/Sell] on the top part of the homepage, then choose [Buy Crypto] or [Sell Crypto].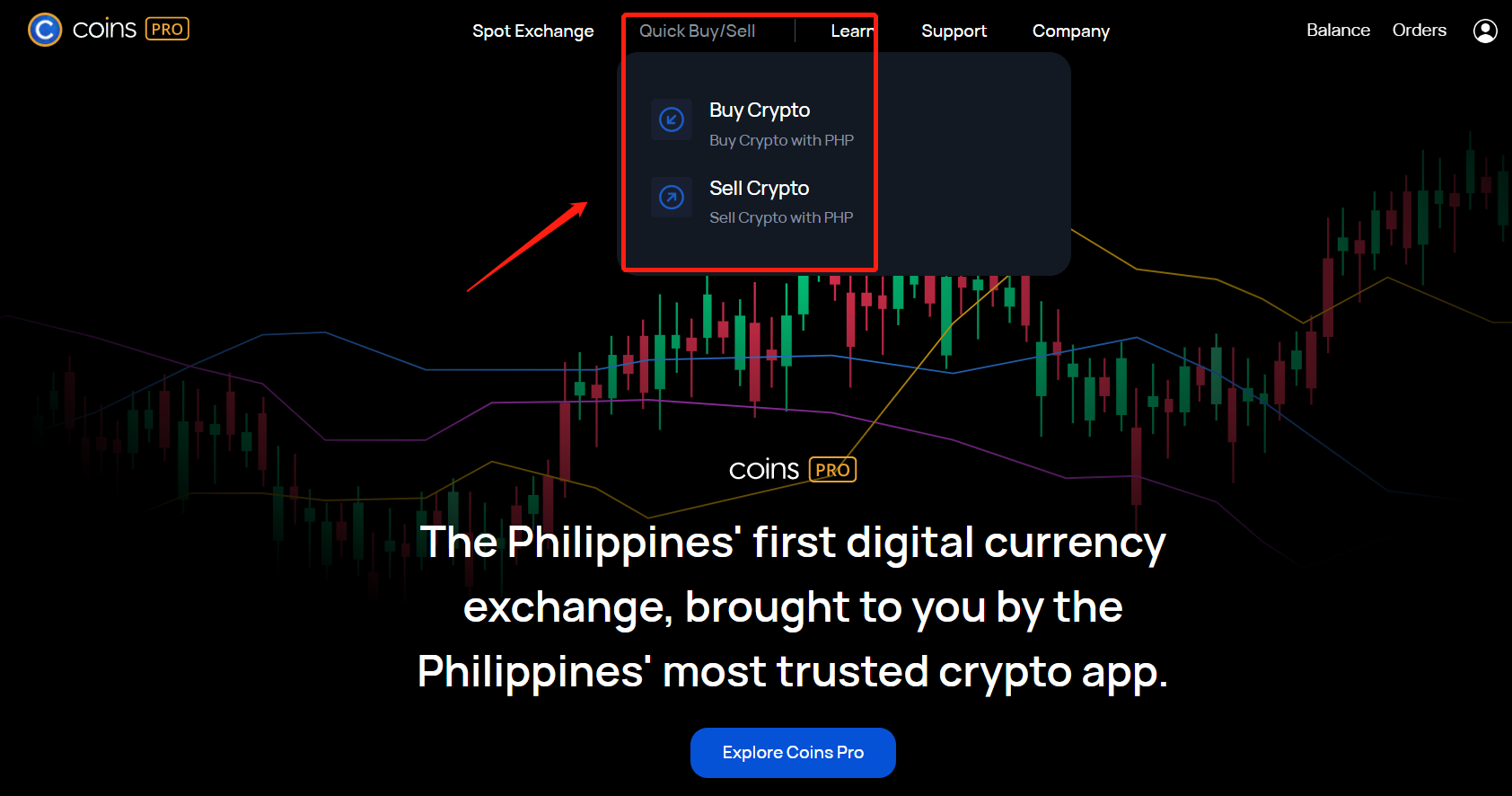 Step 2: Select the token you wish to [Buy] or [Sell]. You can choose to enter the amount of currency you want to use (at the top part) or the amount of currencies you want to gain (at the bottom part).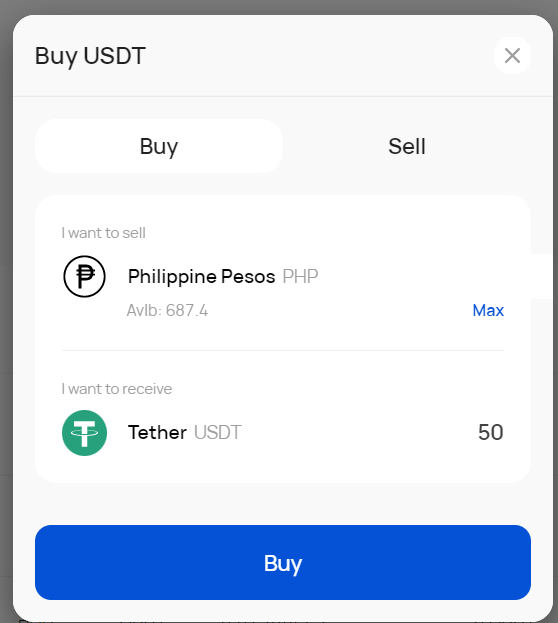 Step 3: Click [Buy] or [Sell]. You will then see the price quote for the transaction you're considering. You have 7 seconds to approve the quote shown to you and fulfill the deal. If the 7 seconds expire, click [Go back] and [Buy/Sell] to get a new rate.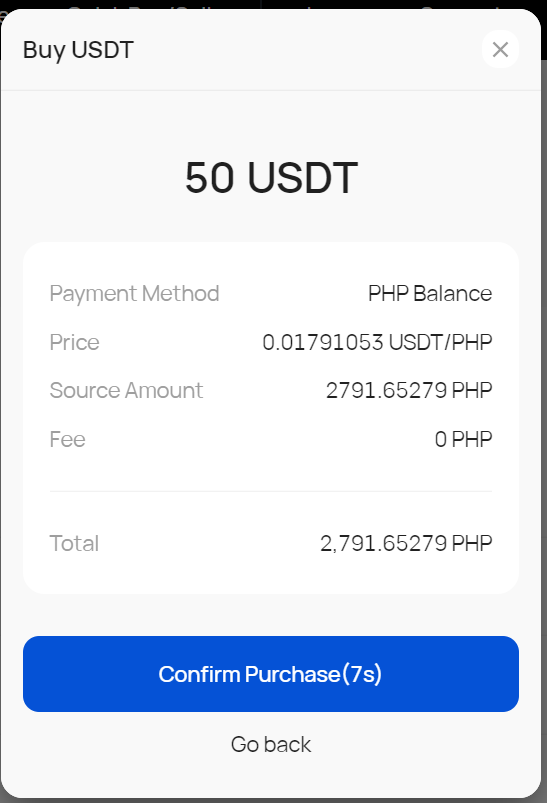 Step 4: Click [Confirm]. The transaction takes less than a second, and you'll see the currency you bought or sold in your Spot Wallet.