Load transactions may fail when the network experiences an error. For this, the amount will be refunded to the sender's account.
However, if the sender's Peso wallet has been deducted but the recipient did not receive the load, you may try these steps first:
1. Double check on the mobile number you placed for your load transaction. Make sure that the load was sent to a correct number. Kindly note that all completed transactions are non-refundable.
2. Buy load transactions are generally almost instant, but in some cases there may be delays. If this has happened, conduct a balance inquiry. You may then check if the load has reflected.

If you have followed the steps above but did not still receive your load, send us a message through the Coins.ph app stating the details of the transaction (such as the order number of the specific load transaction, mobile number, amount of the transaction) and we'll be happy to assist you.
You may also send us a screenshot of your buy load transaction from your transaction history for our further checking: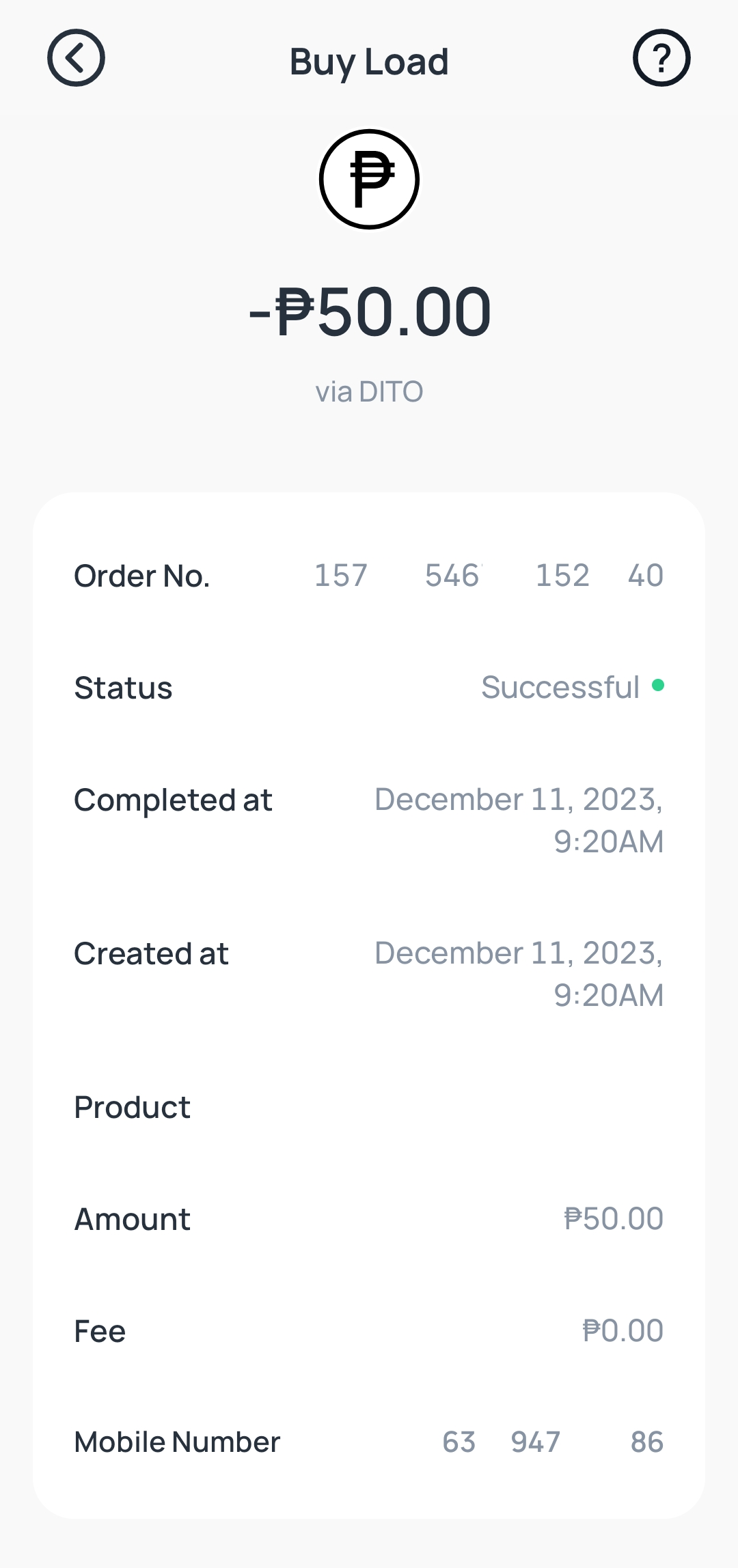 It would also be helpful to check the Coins.ph Status Page for real-time updates on Coins.ph services like load services.