*Coins Pro only supports Coins.ph users to log in. Please be sure you have a registered Coins.ph account before logging in to Coins Pro.
1.Go to Coins Pro website and click [Login to Coins Pro]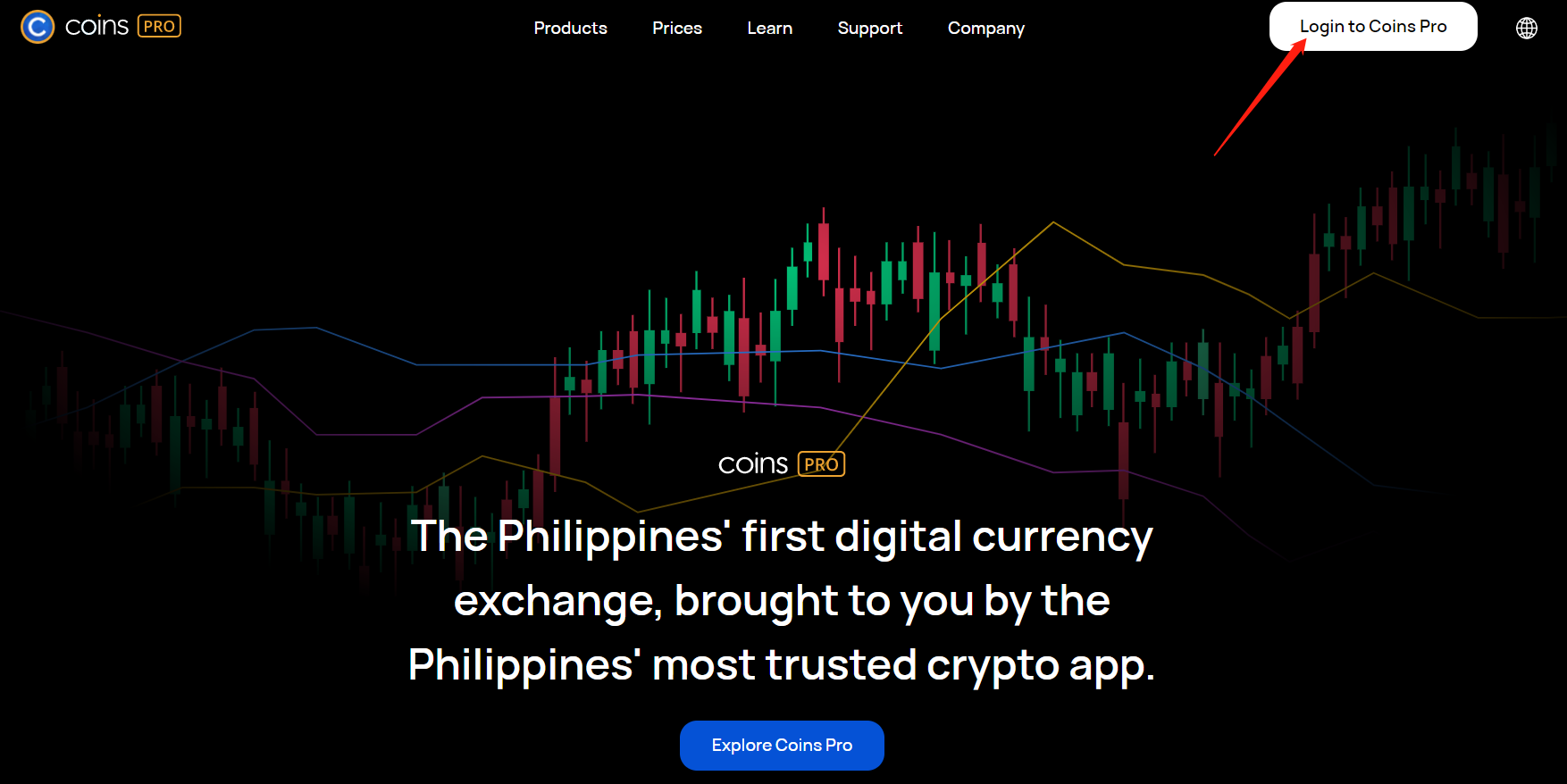 2. Select your sign-in method. You can sign in with your email address or phone number depending on your Coins.ph registered account. The Coins Pro account's credentials and OTP are the same as your Coins.ph account's. Please note that you should never share your Coins Pro Account passwords, or OTP codes with anyone. Coins Pro will never ask you to disclose sensitive information.