1.After enabling the sub-account function, you will see [Create Sub-Account] on the Balance page.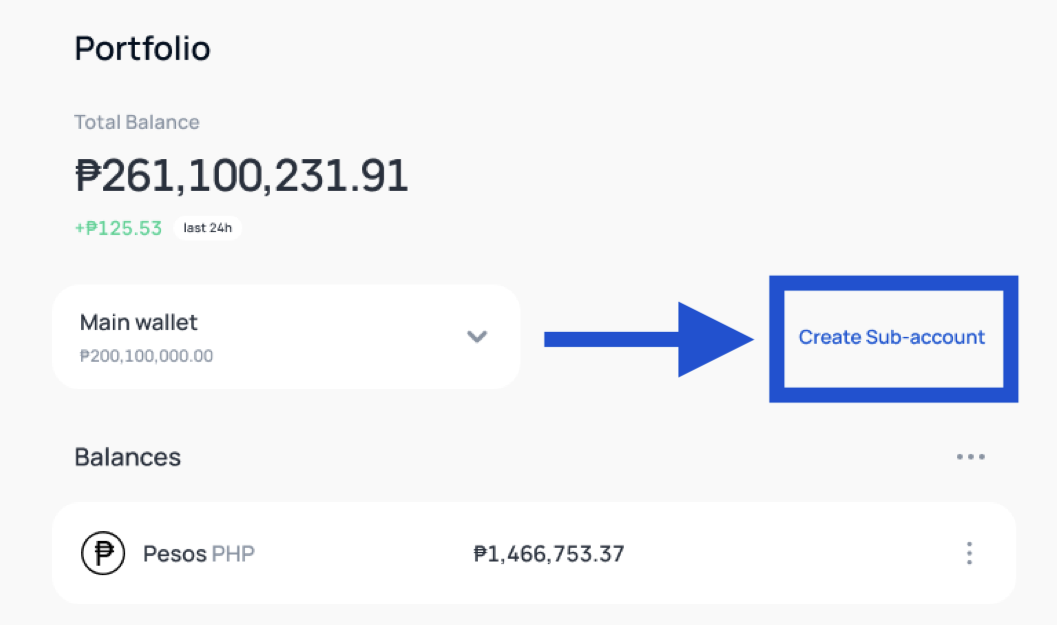 2.Click [Create Sub-Account], and a pop-up window would be shown on your page. Please enter the email address you will use for the sub-account.
*The email address of your sub-account cannot be the registered account email of coins.ph, or the sub-account email address under another Coins Pro main account.
Also, please note that the email of your sub-account does not support special symbols, otherwise you will encounter an error message "Please enter your valid email".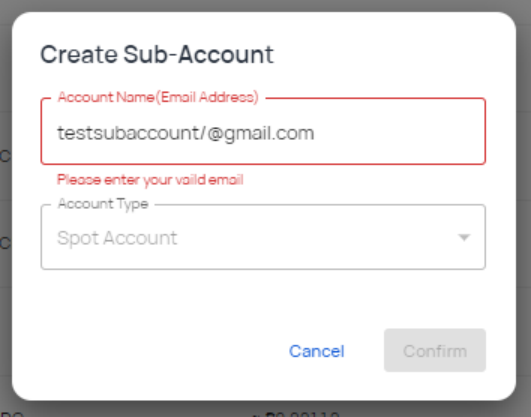 3.Click the [Confirm] button, and enter your 2FA code to create your sub-account! After successfully creating, you can view your sub-account beside [Wallet].