To transfer funds to sub-accounts, you can not only operate it on your Coins Pro main account wallet but also do the transfer on the sub-account side.
Click [Transfer] on the [Wallet] page or your sub-account page.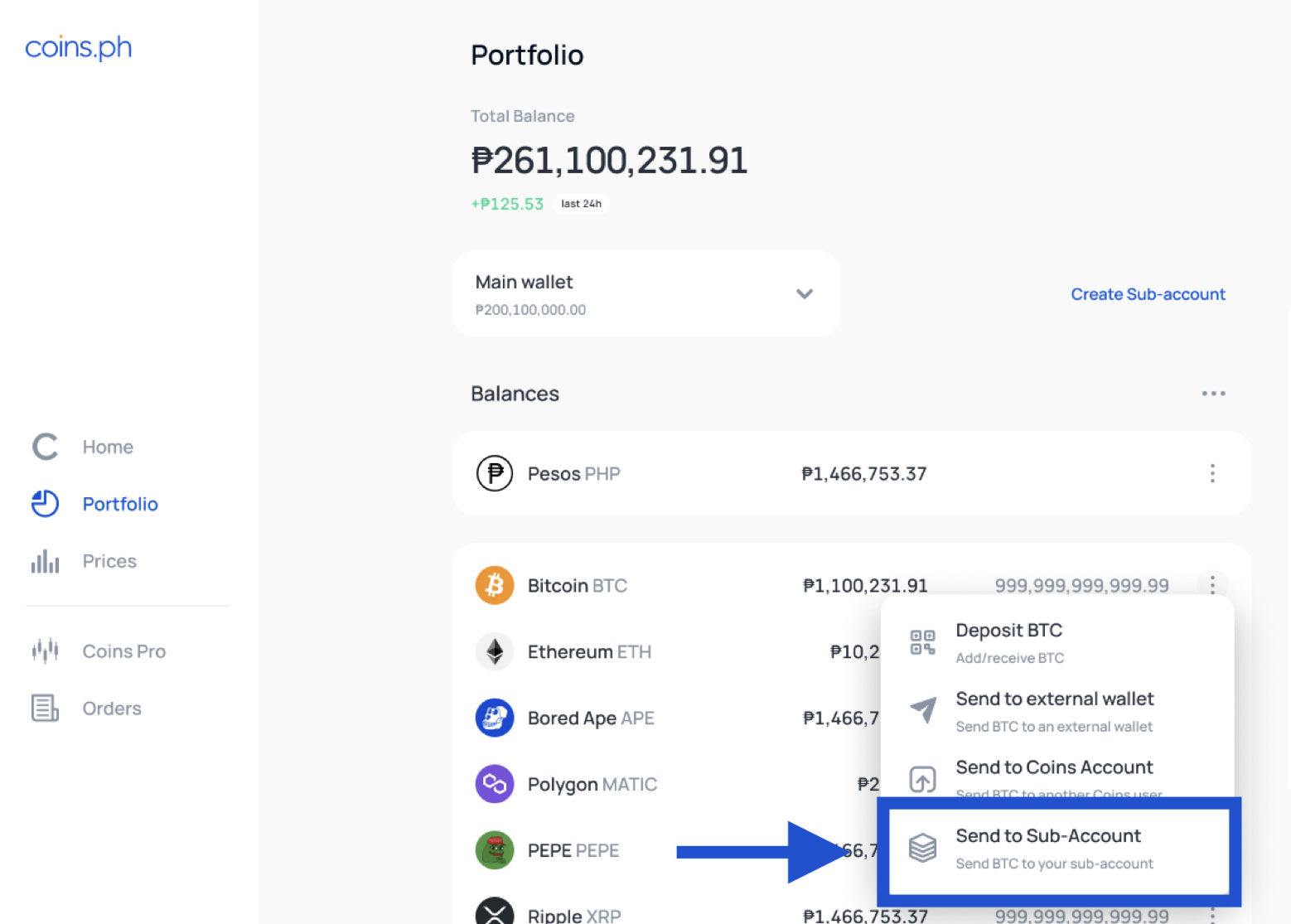 Select from [Wallet] to the recipient sub-account, select the token you wish to transfer, and enter the transfer amount. Then click the confirm to complete the transfer.

To view the transfer status, you can click [History] on the balance page. Then click [Transfer] on the [History] page.