Your Coins.ph account comes with multiple wallet addresses, which you can use to receive supported cryptocurrencies from other people. Please note that you have a unique address for the following cryptocurrencies: BTC, BCH, ETH, and XRP. You can also receive some ERC-20 tokens using your ETH address. Know more about your cryptocurrency wallet addresses here.
To find your Coins.ph wallet address on web, simply open your main wallet screen and click the QR code on the upper right part of the digital currency wallet that you would like to check (BTC in this example).

Read the disclaimer, then tap "Show my ___ address".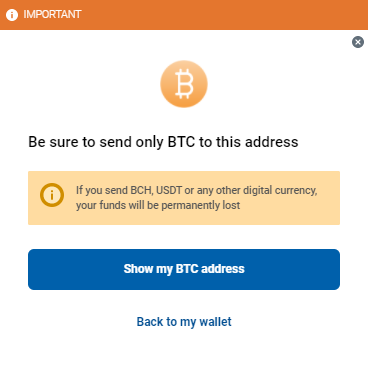 You will then see a popup with your Bitcoin, Ethereum, Bitcoin Cash, or XRP wallet address (BTC in this case):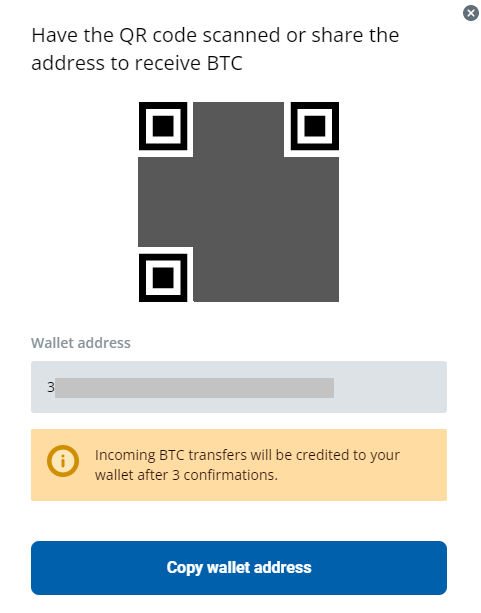 The string of letters and numbers at the middle of the pop-up is your Coins.ph wallet address. You may also use your QR code to receive the selected cryptocurrency in your wallet.
You can use this address when receiving funds in your account, or when receiving Bitcoin from anyone.
Please note that this is different from your account number. Read more on the other ways to receive funds here: How can I receive funds in my Coins.ph wallet?