You may send money worldwide through wallet-to-wallet transfers using your Coins.ph account. You may use either your Coins.ph Peso (PHP) wallet or Bitcoin (BTC) wallet as your source wallet for your transactions. Here's how:
1. Click on the source wallet of your choice and click on "Send".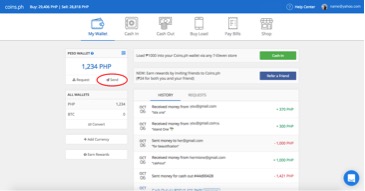 2. Enter the amount, your recipient's details and the purpose of the transaction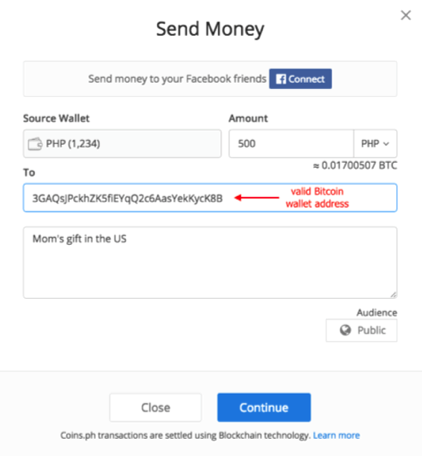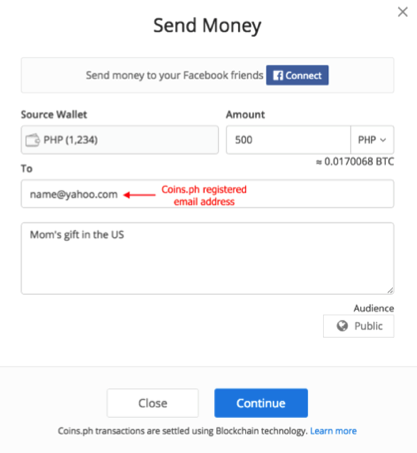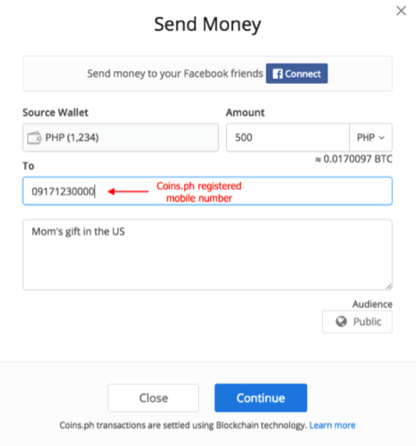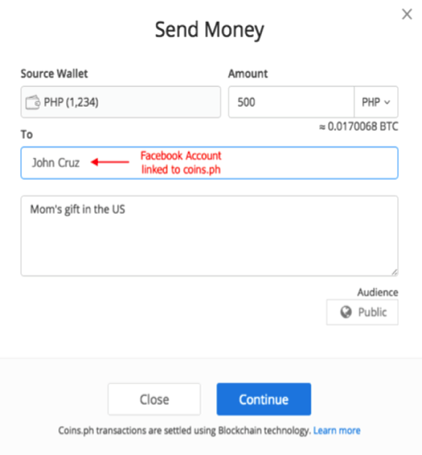 Note: You may send funds to an email address, mobile number or Facebook account if these are linked to a coins.ph account. Otherwise, you will have to place your recipient's bitcoin wallet address.