You may send money worldwide through wallet-to-wallet transfers using your Coins.ph account. You may use either your Coins.ph Peso (PHP), Bitcoin (BTC), or other digital currencies we offer such as ETH, BCH, or XRP wallet as your source wallet for your transactions. Here's how:
1. Click on the source wallet of your choice and click on "Send".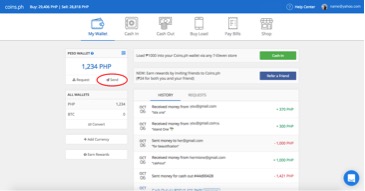 2. Enter the amount, your recipient's details and the purpose of the transaction.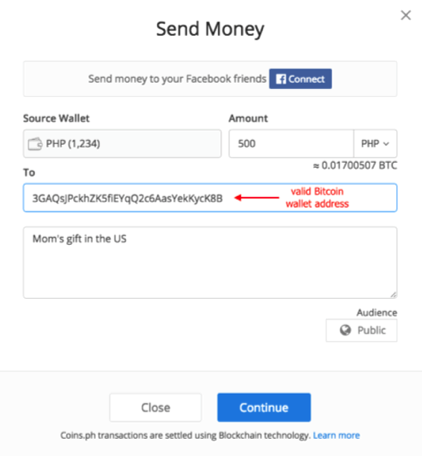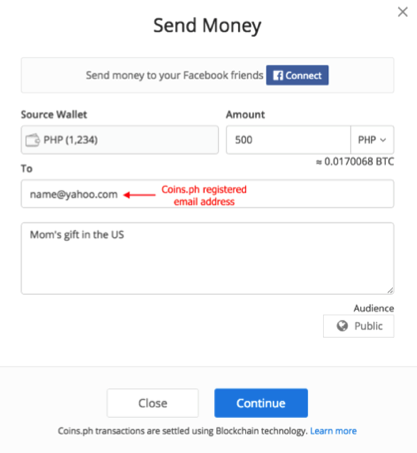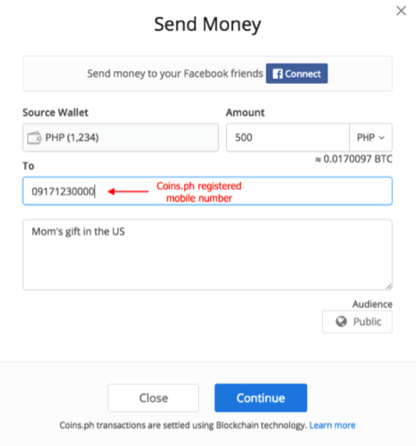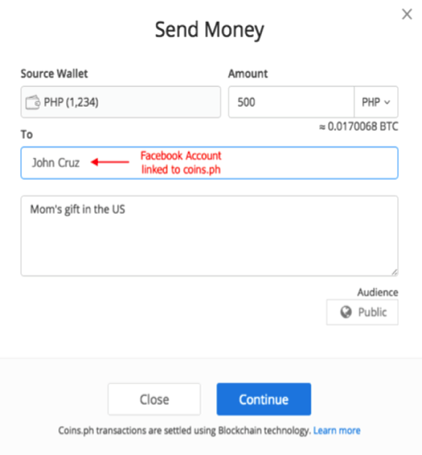 Note: You may send funds to an email address, mobile number or Facebook account. If these are not yet registered, your recipient has 5 days to sign up with that phone number or email address. Otherwise, you will receive the amount sent back in your Coins.ph wallet. However, please note that sending to wallet addresses are final and irreversible.