Coins.ph is a hosted wallet service which allow multi-signature and cold storage solutions as added layers of security. This system infrastructure integrates seamlessly with other Coins.ph services in protecting your funds.
Just like other hosted wallet service providers (Coinbase, Circle, etc), you can use your Coins.ph wallet to store, send, and receive Bitcoin as well as the other cryptocurrencies that we support.
Your wallet is displayed on the left-hand side of the web browser after logging into your account: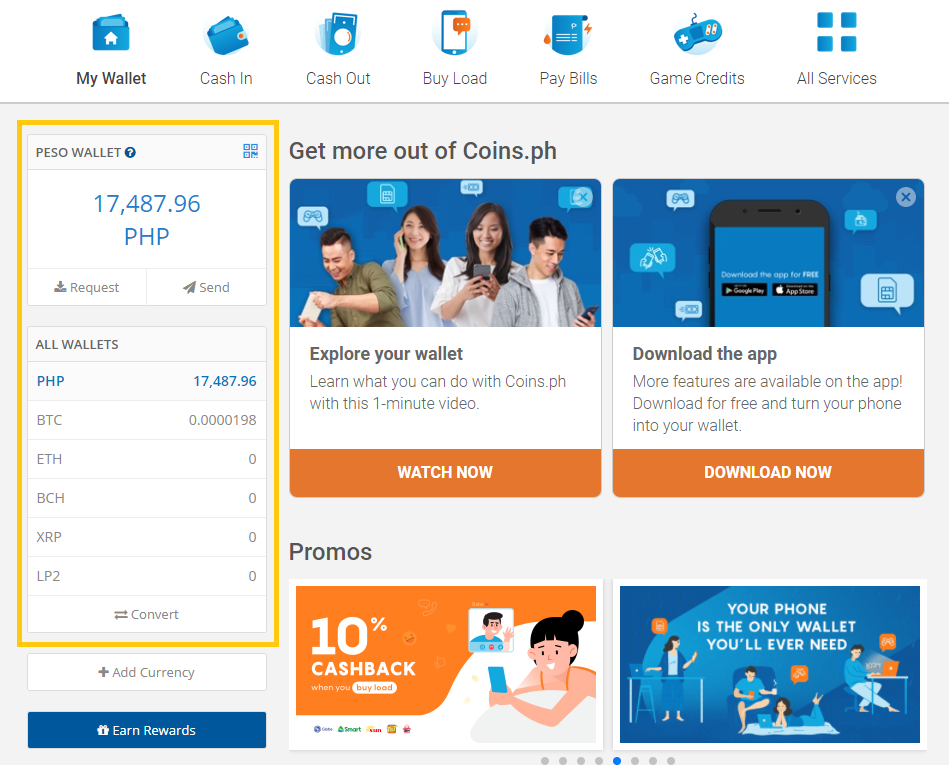 Once your account is ID and Selfie verified, you will have access to your own, unique cryptocurrency wallets. For instructions on where to find your coins.ph wallet address, click here.
You will be able to access the following features with your wallet address:
Convert PHP to cryptocurrency and vice versa
Send and receive cryptocurrency to and from other Coins.ph accounts
Send cryptocurrency to an external wallet address
Receive cryptocurrency from an external wallet address*
View incoming and outgoing external transactions through blockchain explorers
Currently, we have over a dozen cryptocurrencies available on Coins.ph.

*There may be limitations with receiving external ETH transfers for new customers.