Through InstaPay, you can cash in to your Coins.ph wallet or send funds to another Coins.ph wallet from GCash in 3 easy steps and receive your funds in less than 10 minutes.
Note: Before cashing in or sending the funds to another person's Coins.ph wallet, make sure that the recipient Coins.ph account is Level 2 (ID and Selfie) verified and mobile number-verified.
If the above requirement is met, here's a quick guide on how to cash-in via GCash, or how to send funds from GCash to a Coins.ph wallet:
Step 1: Go to the GCash app and click Bank Transfer.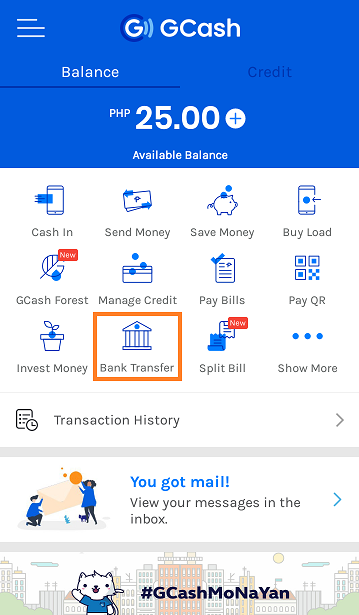 Step 2: Select DCPay Philippines, Inc. (Coins.ph).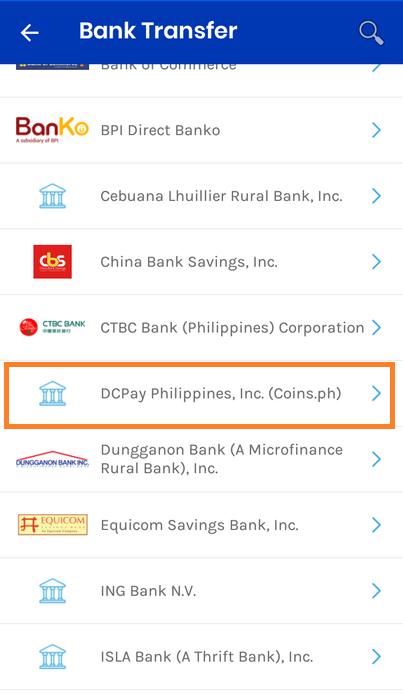 Step 3: Enter the necessary details. For Account Number, kindly input the mobile number connected to your/the recipient's Coins.ph account.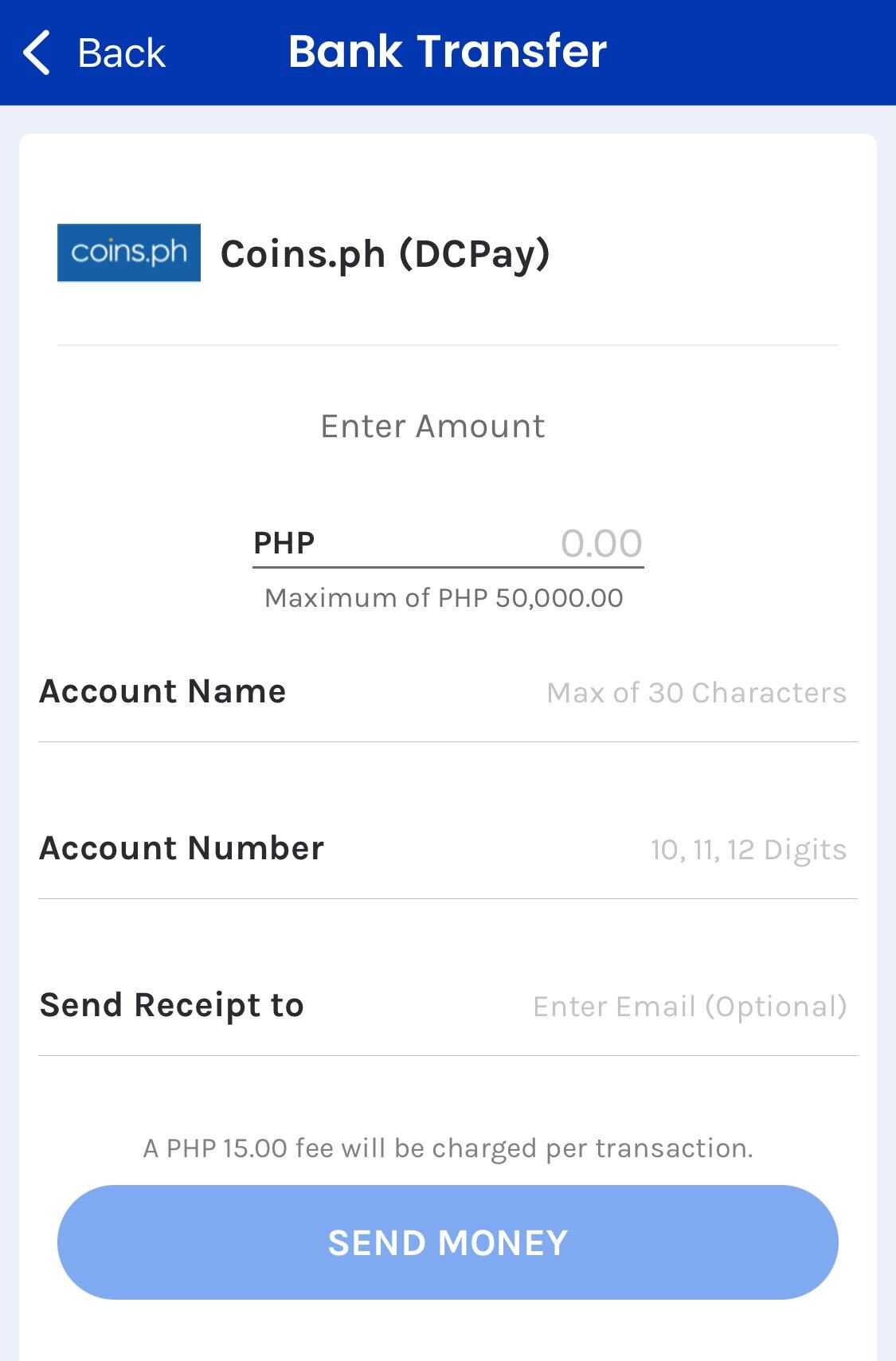 You have now added funds to your Coins.ph wallet through GCash. It's that easy!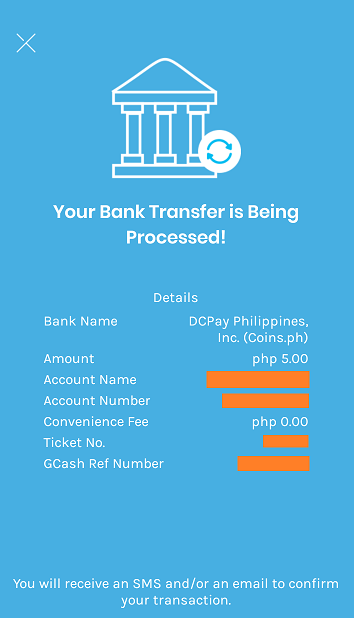 For more information on where to deposit to GCash, you may refer to this GCash store locator.
Any questions? Please don't hesitate to send us a message in the Coins.ph app or at help@coins.ph.
For real-time updates on this outlet, please check our Status Page.