Activating your crypto wallet for a particular cryptocurrency (e.g. USDC) allows you to receive that cryptocurrency from other Coins.ph customers and from Coins Pro cash outs.
Here are the steps to activate a crypto wallet:
1. Go to the Crypto Portfolio section and tap "View Portfolio".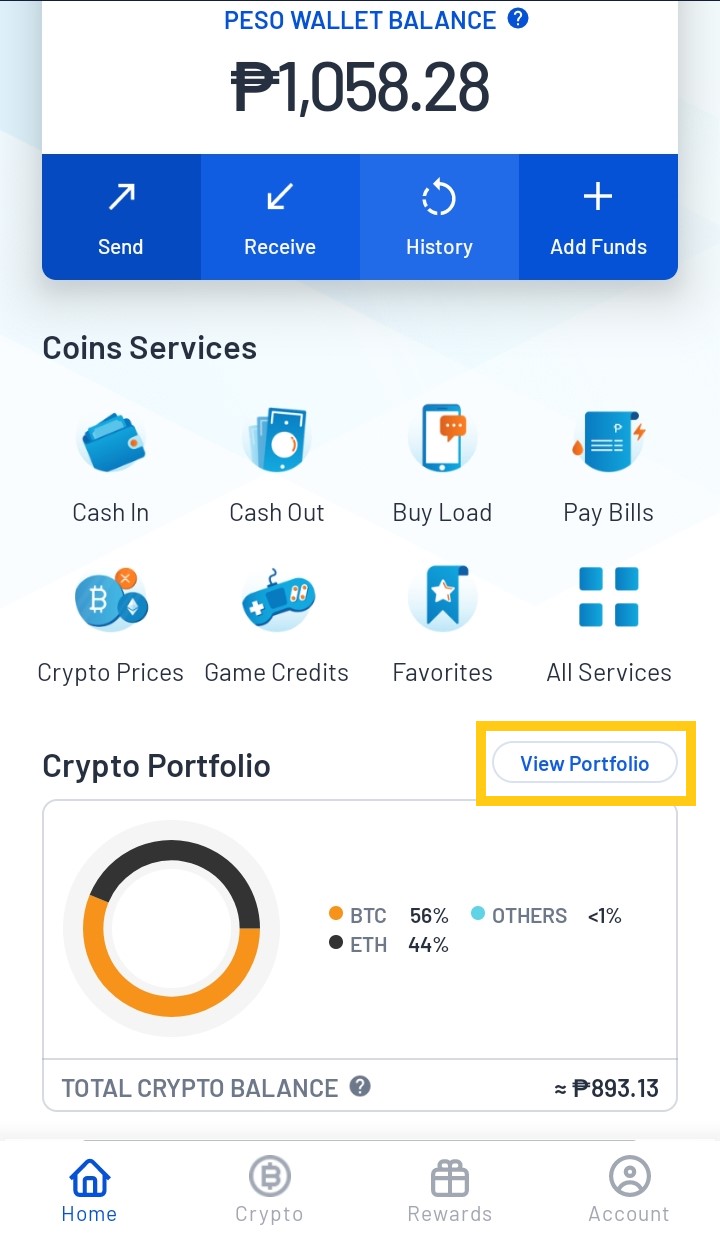 2. Choose the cryptocurrency with the wallet you wish to activate (for example, USDC).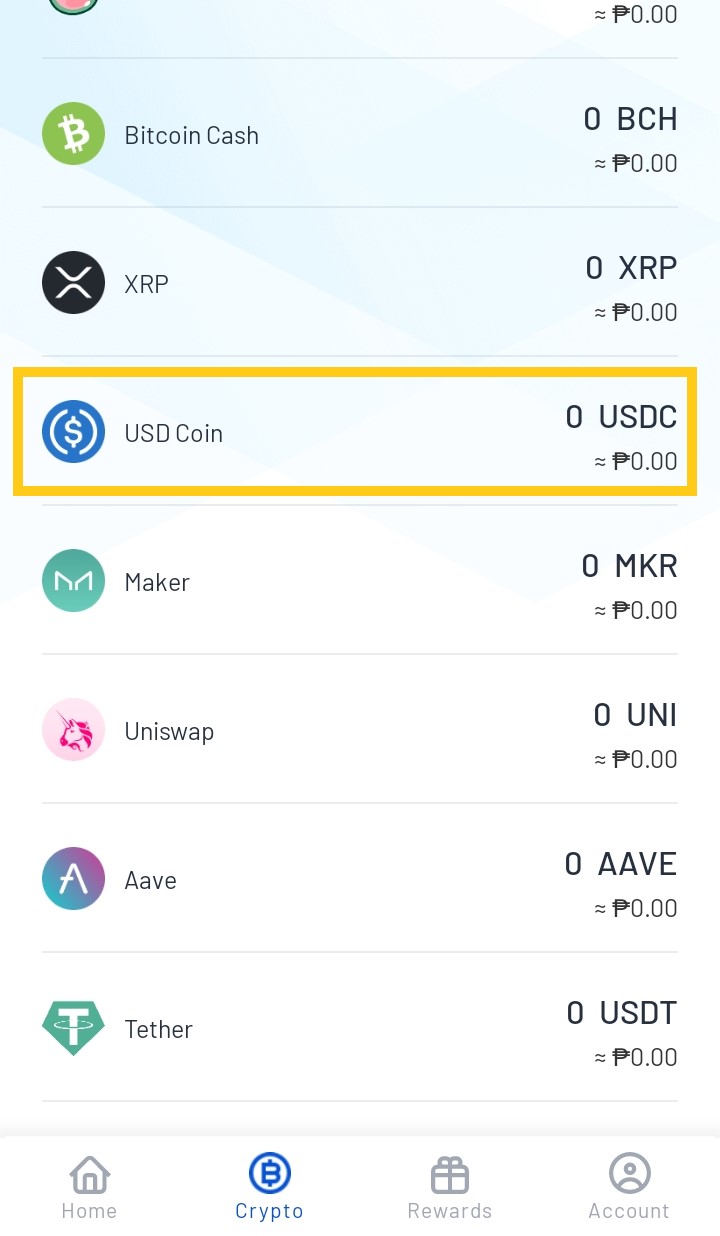 3. Press "Send" or "Receive".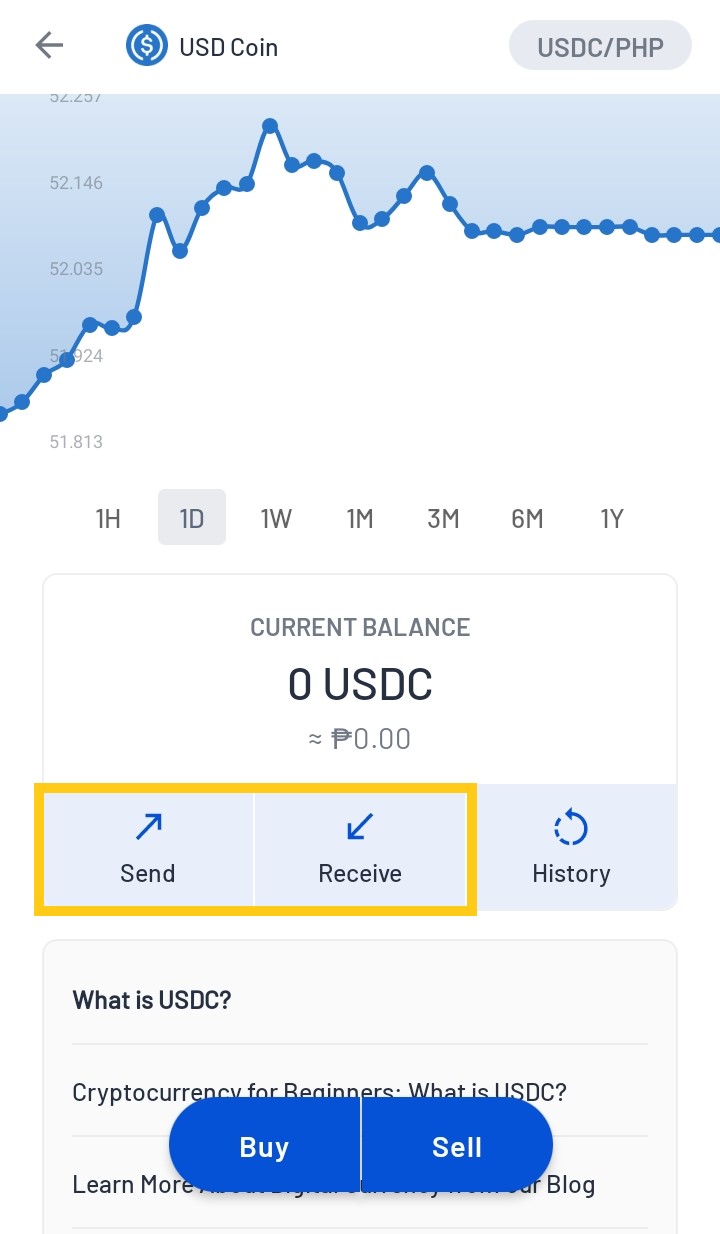 Disclaimer: You do NOT have to pay for an ETH/ERC-20 receiving address if the purpose is not to receive crypto from external wallets via the Ethereum network.