What is the SIM Card Registration Act?
The Subscriber Identity Module (SIM) Card Registration Act requires all individual and corporate entities to register all SIM cards, physical or electronic, prepaid and postpaid, including those for broadband devices to be kept active.

Due to the anonymity provided by prepaid SIM cards, perpetrators have repeatedly abused the ease of obtaining and discarding SIM cards for malicious and criminal intent. The act aims to protect consumers from illegal mobile and online activities such as scams, phishing, smishing, and fraud.

The SIM Card Registration Act has taken effect since December 27, 2022 and gives subscribers until July 25, 2023* to complete the registration. Failure to do so will authorize the SIM card telco provider to deactivate unregistered SIM cards.

*Kindly note that some telco providers may set an earlier deadline for their subscribers.
How is my Coins.ph account affected by the SIM Card Registration Act?
Account Access and Verification
Customers who log in to Coins.ph should receive verification codes via their registered mobile numbers. Failure to register your sim card may lead to limitations in your Coins.ph account access since OTP log in codes cannot be delivered successfully.
Confirmation of Transactions
Key transacting activities require a one-time pin (OTP) to confirm an initiated transaction. Without an active sim, our system will be unable to successfully send OTPs to confirm your transactions.
Notifications and Important Updates
SMS is one of the effective ways to get notified about activity in your account. At Coins.ph, there are also instances where important updates are sent via text. Ensure your sim card is registered to keep yourself updated.
How do I register my SIM?
Know the telco where your sim is registered

Visit the official social media pages or website of your telco provider to learn more about the registration process
How can I make sure the number linked to my Coins.ph account is updated?

On App
Log in on your app and click the User Icon to check your registered mobile number.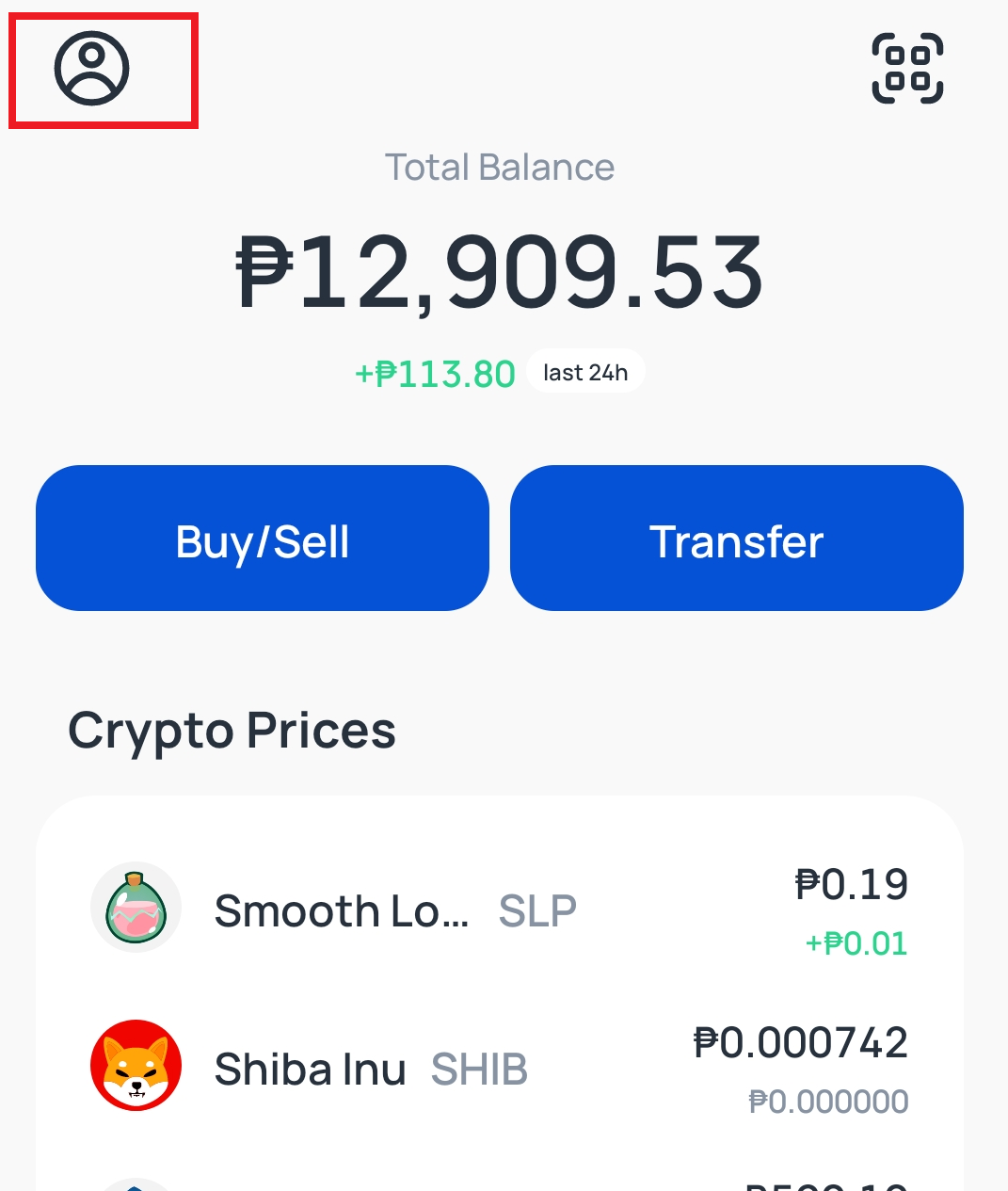 2. If you need to change your number, click Settings > Change mobile number and follow the instructions.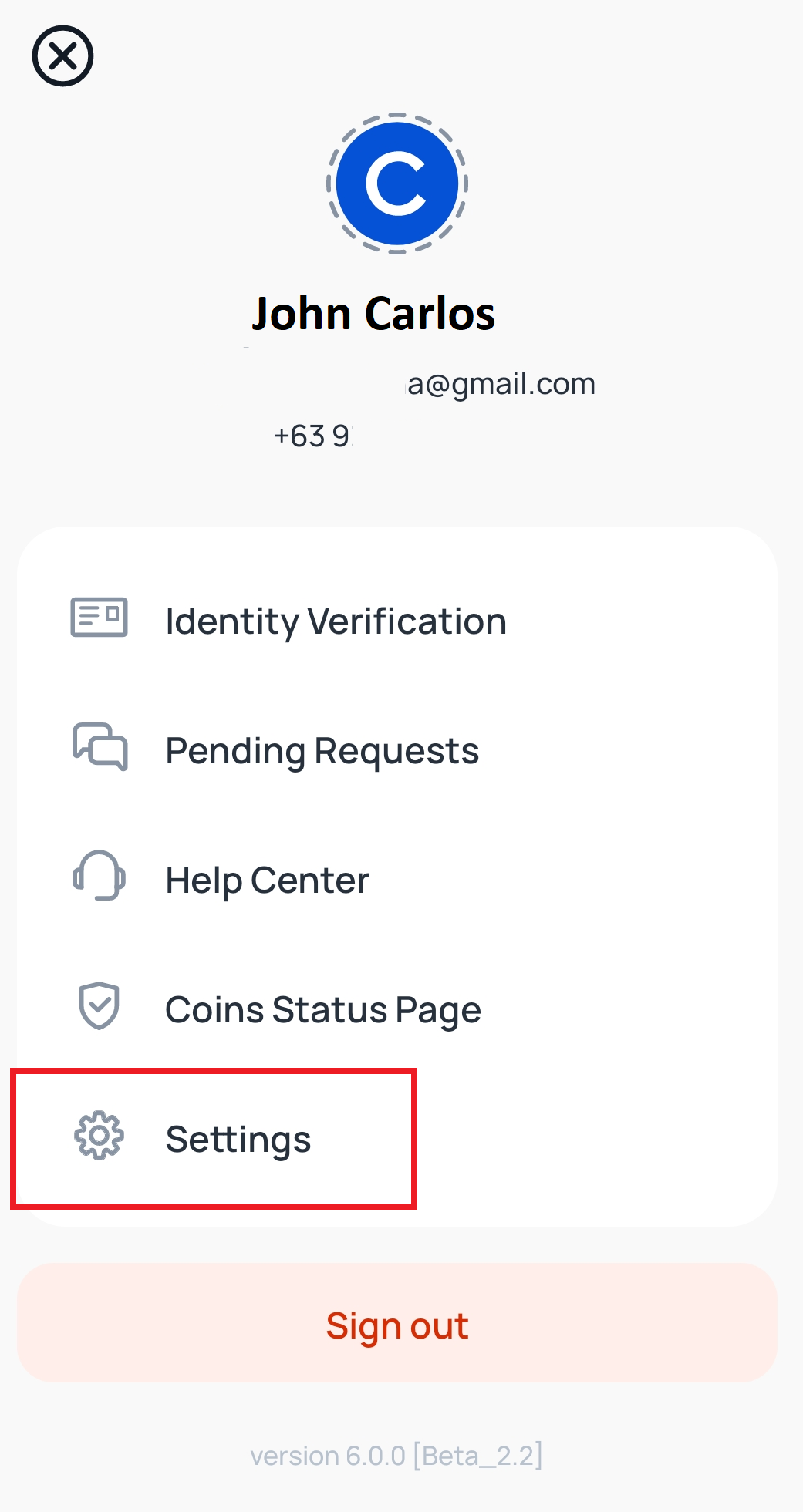 3. For security purposes, after updating your mobile number, you will not be able to withdraw any funds temporarilly for 24 hours.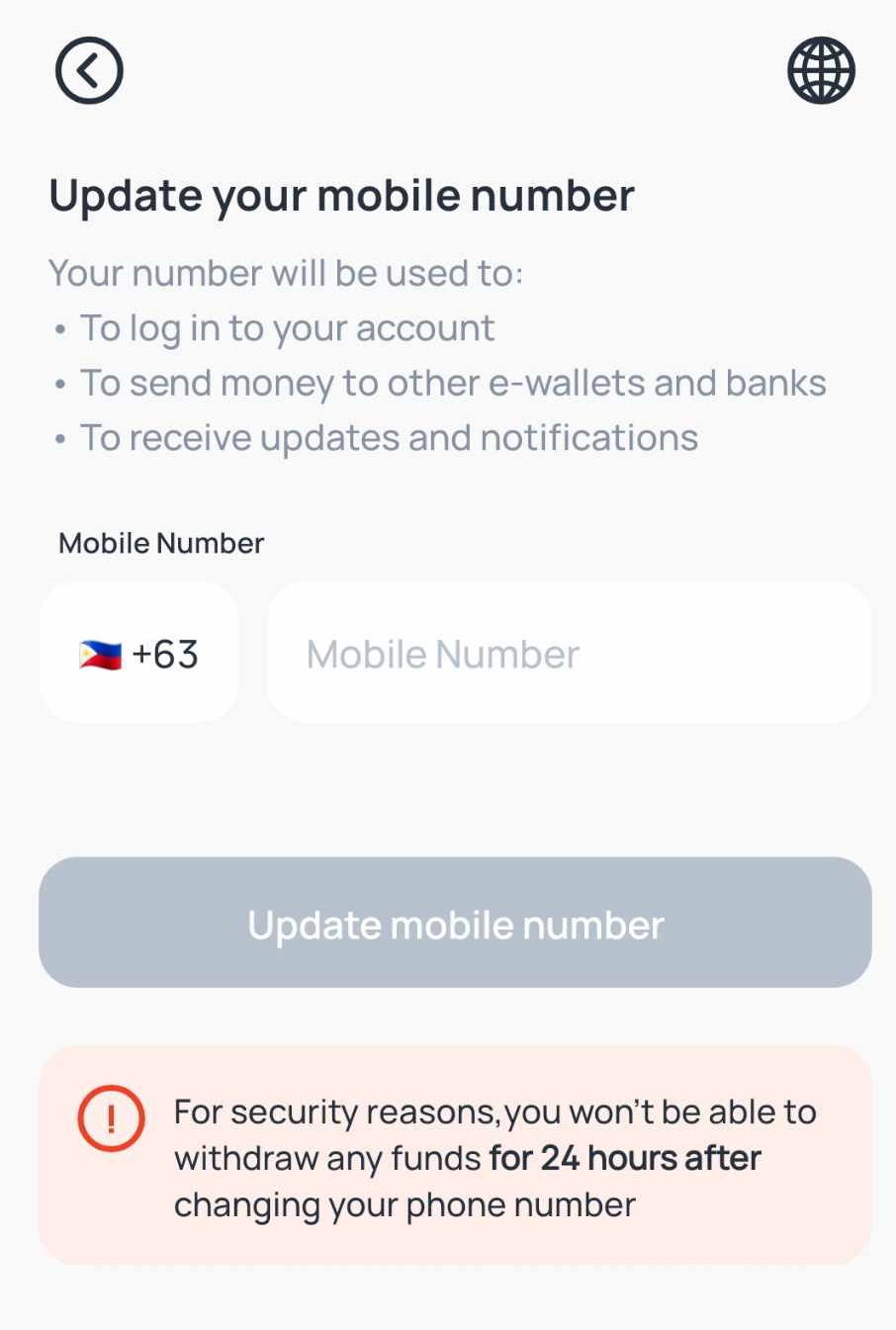 On Web
Once logged in on web, click your name on the upper right corner and select Settings on the drop down menu.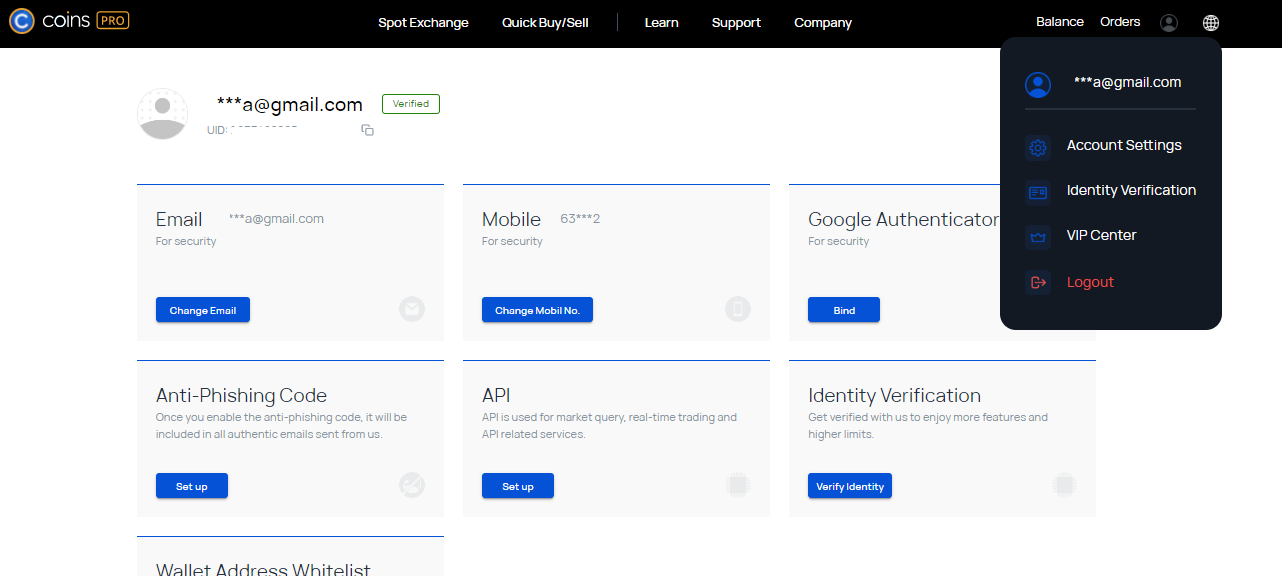 2. Check your mobile number under Mobile. If you need to change your number, click Change mobile no. and follow the instructions.
3. For security purposes, after input of the one-time pin (OTP) allow 24 hours before you can make new cash out transactions.