Cashing out through Coins.ph lets you directly claim funds out of your wallet or send money to anyone in the Philippines via bank transfer, remittance centers, mobile money, or door-to-door delivery.
Here are the steps:
1) Choose the cash-out option that is most convenient for you. 
Note that if you cash out through a remittance outlet before 10 am on a regular business day, you will receive it on or before 6PM. Outside of that, you will receive the cash in your chosen outlet on the next business day. 
*For more urgent cashouts, we recommend using our coinsXpress option – Cardless ATM Instant Payout, Globe GCash or through Express Cash Pick-up (via Cebuana Lhuillier).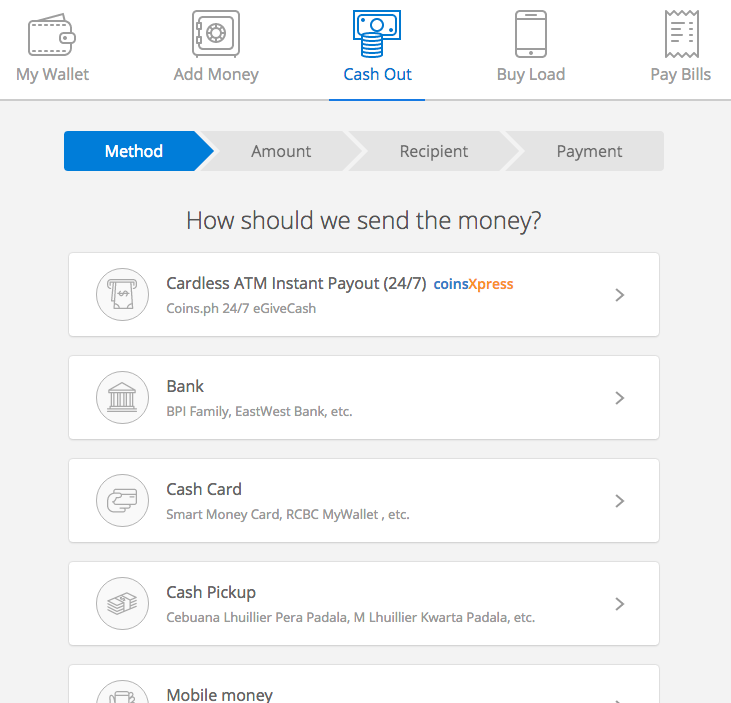 2) Within each option, you can select the specific payout method. If you choose 'Bank' for example, you can select any bank where you or your recipient can conveniently get the cash.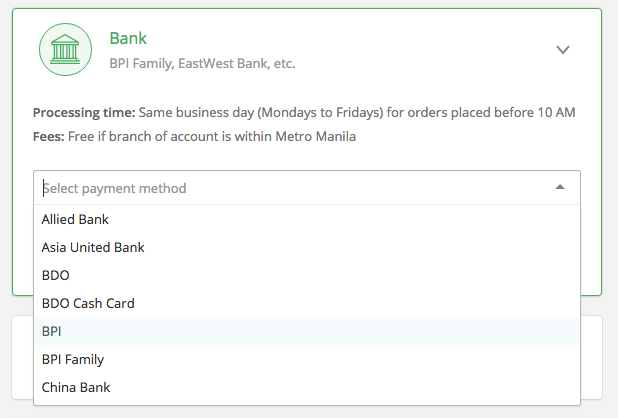 3) Enter the amount that you want to cash out. Transfers to your bank have zero fees, unless it's a branch outside Metro Manila.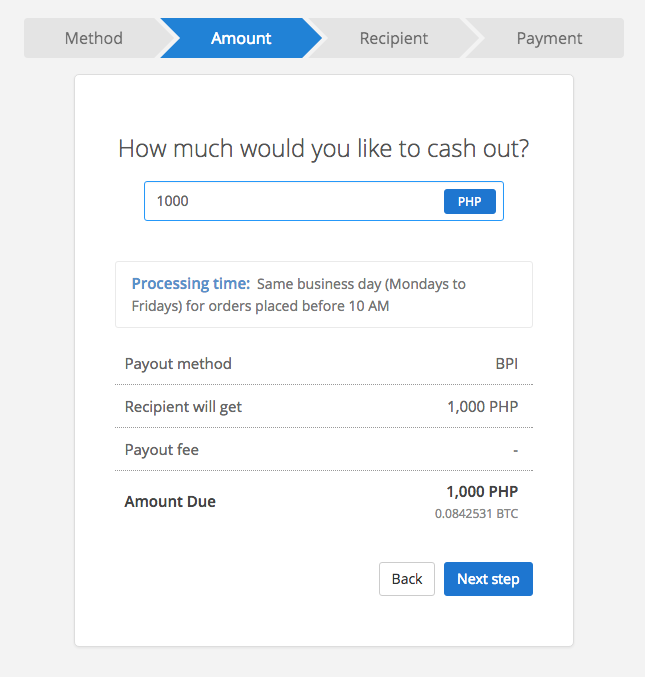 4) Enter recipient details and the bank account number, then click 'Complete payment.' The funds will be transferred from your wallet to the chosen account once we have processed your cash out.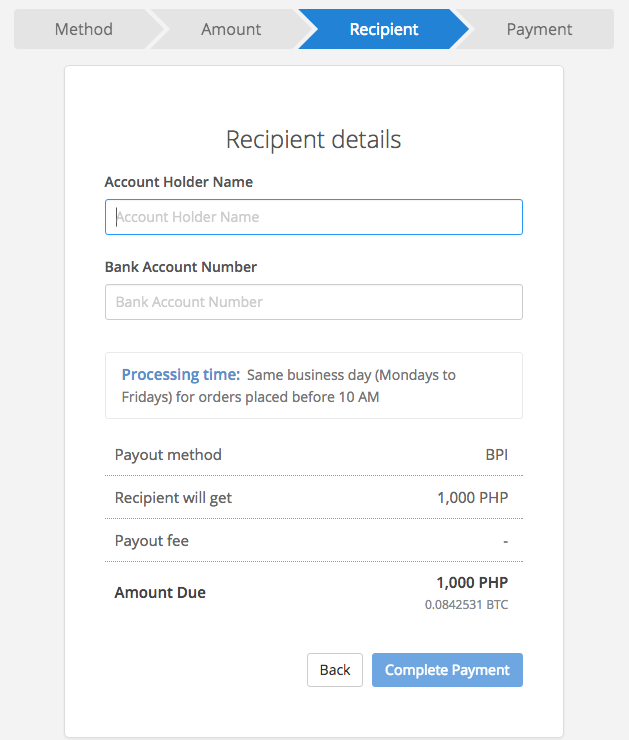 5) Lastly, choose which wallet you would use to fund your transaction and enter your verification code. Click pay to successfuly place your order.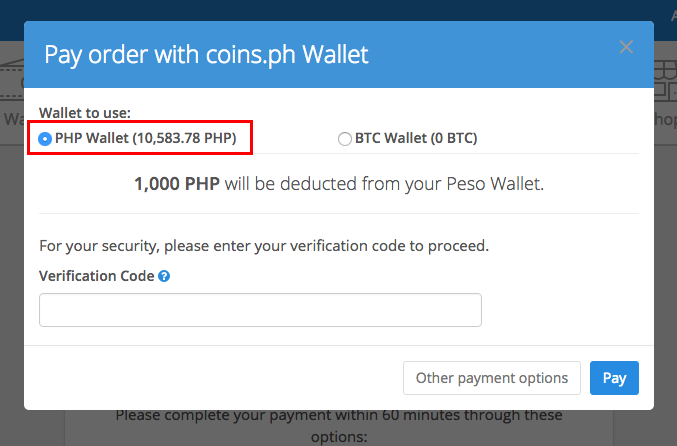 For more information on cashing out, click here. 
You can also drop us a message at help@coins.ph. 
Not yet a Coins.ph user? Sign up here.