Welcome to Coins.ph! We're so excited to have you on board!
Creating a Coins.ph accounts is free, and super easy to set up. To start:
1) Go to the Coins.ph website and click Create an Account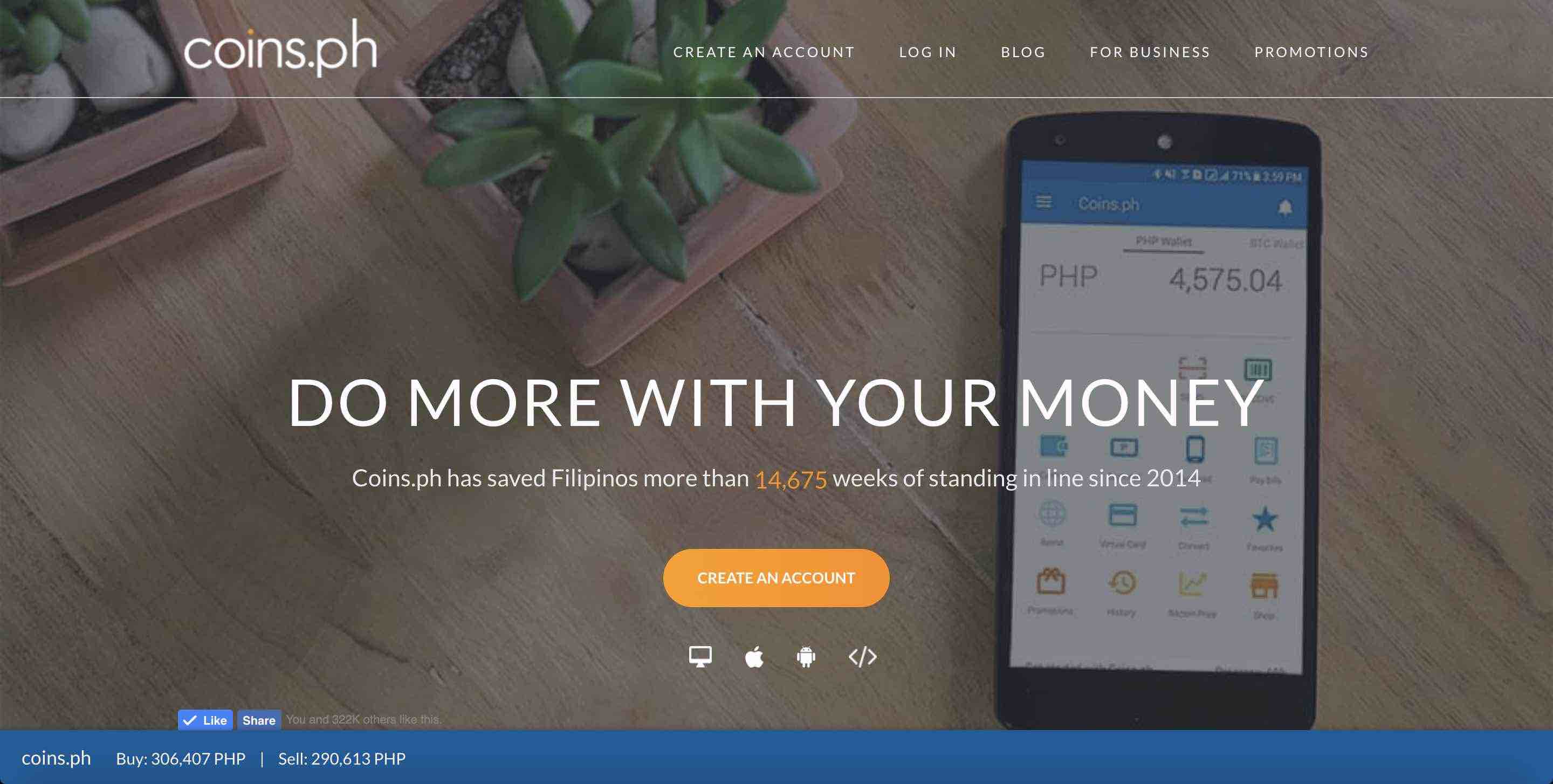 2) Enter your mobile number or email address, and preferred password, then click Continue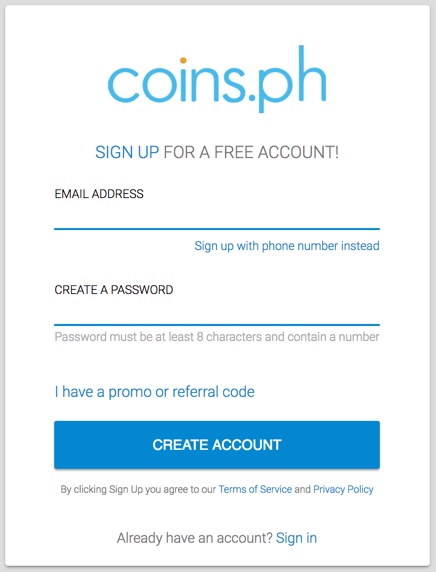 IMPORTANT: When choosing your password, please remember to use a unique password composed of at least one number and a minimum of 8 characters. Please do not use a password that you have already used with another website or service. Learn more about account security here
3) You'll see a verification screen. Check either your SMS or email messages (depending on whether you signed up with mobile or email) for a message from Coins.ph with your verification code. Copy-paste the verification code onto the page, then click the Verify button.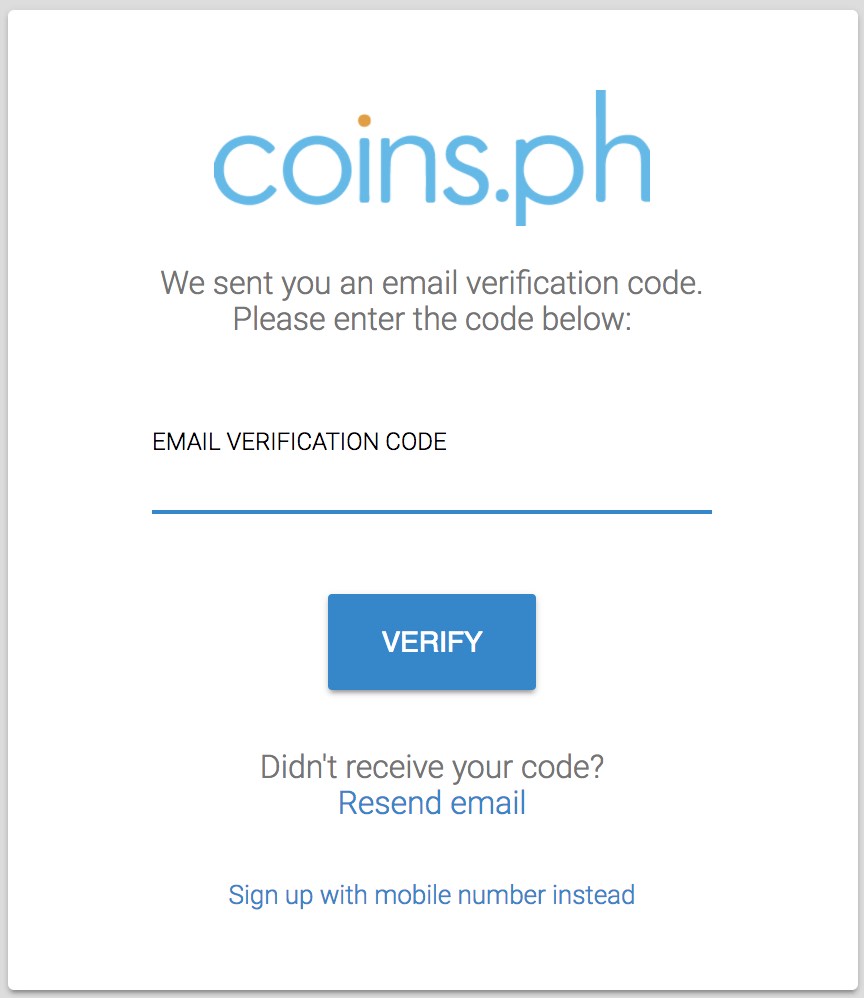 4) And you're in! Now you can start buying load, paying bills, and more!
To do all these things, you first need funds in your Coins.ph wallet. You can do this by cashing in through one of our many cash in outlets. Let's go to Part 3 to learn how!