Not sure where to find the tracking number or claiming details of your remittance cash out transaction? Here's a quick guide to finding them!
First, confirm if your cash out transaction has already been processed. Many of our options are processed instantly, but some options, such as Palawan Express have a set processing time. If the status of your cash out is "Request being processed" in your transaction history, you would need to wait for the status to change to "Transaction completed" to receive the claiming details. An estimated delivery time is indicated to give you an idea of when you can expect to receive the details: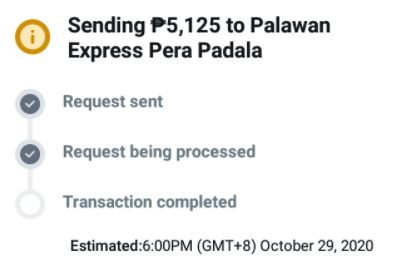 You may also refer to this article for processing times of our cash out options: Why haven't I received my cash out?
Once your cash out is ready, the claiming details will be sent out through three different ways: 1) the Coins.ph app; 2) the mobile number indicated in the transaction, and 3) your Coins.ph registered email address.
In the Coins.ph app, you may view the tracking number by going to the specific cash out order in your History. The details should appear under "transaction reference number" or "tracking number", depending on the option used. Below is a sample Palawan cash out for reference: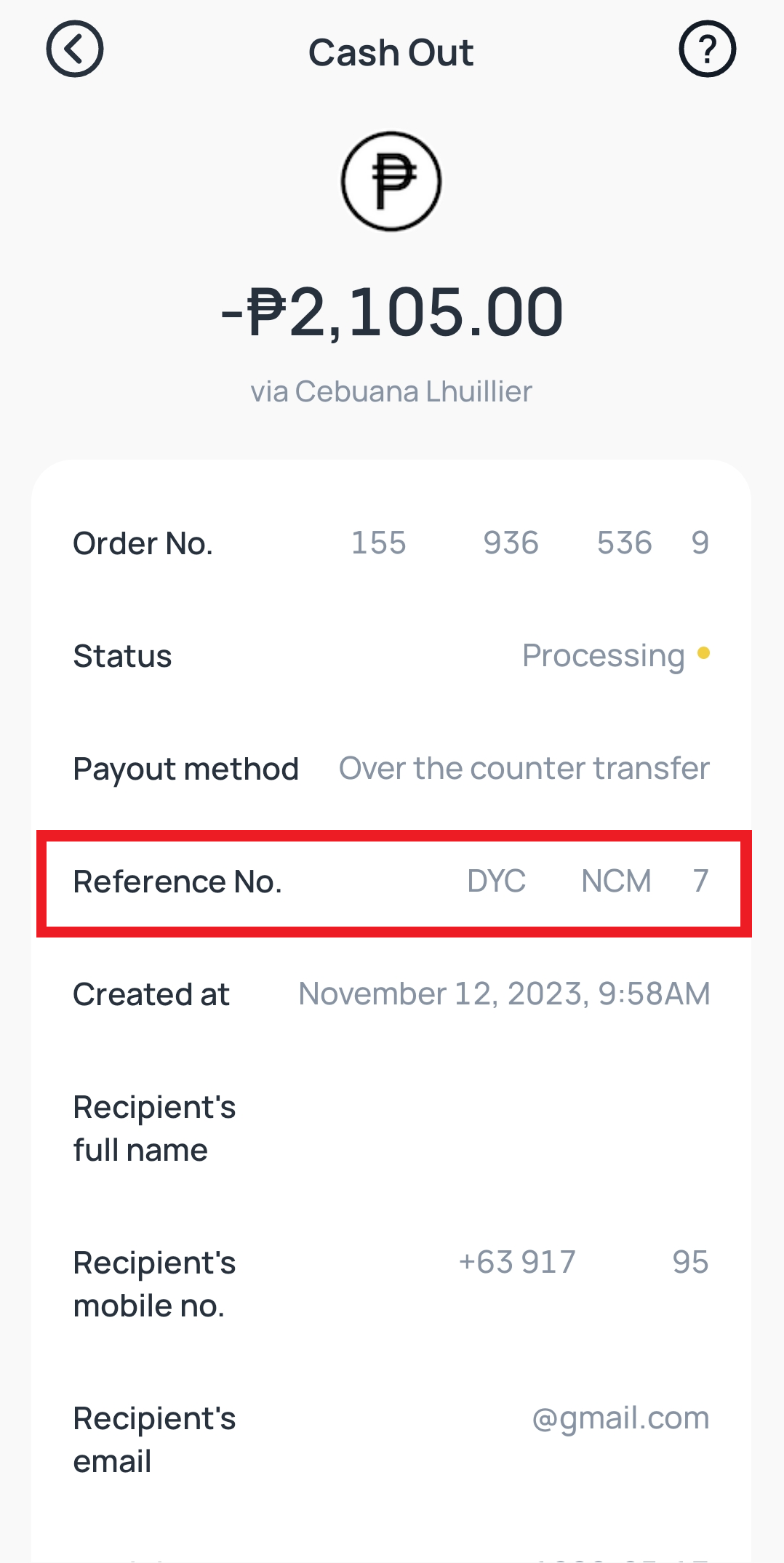 Need more help with your cash out transaction? Send us a message through the Coins.ph app or contact us here.
For real-time updates on this outlet, please check our Status Page.