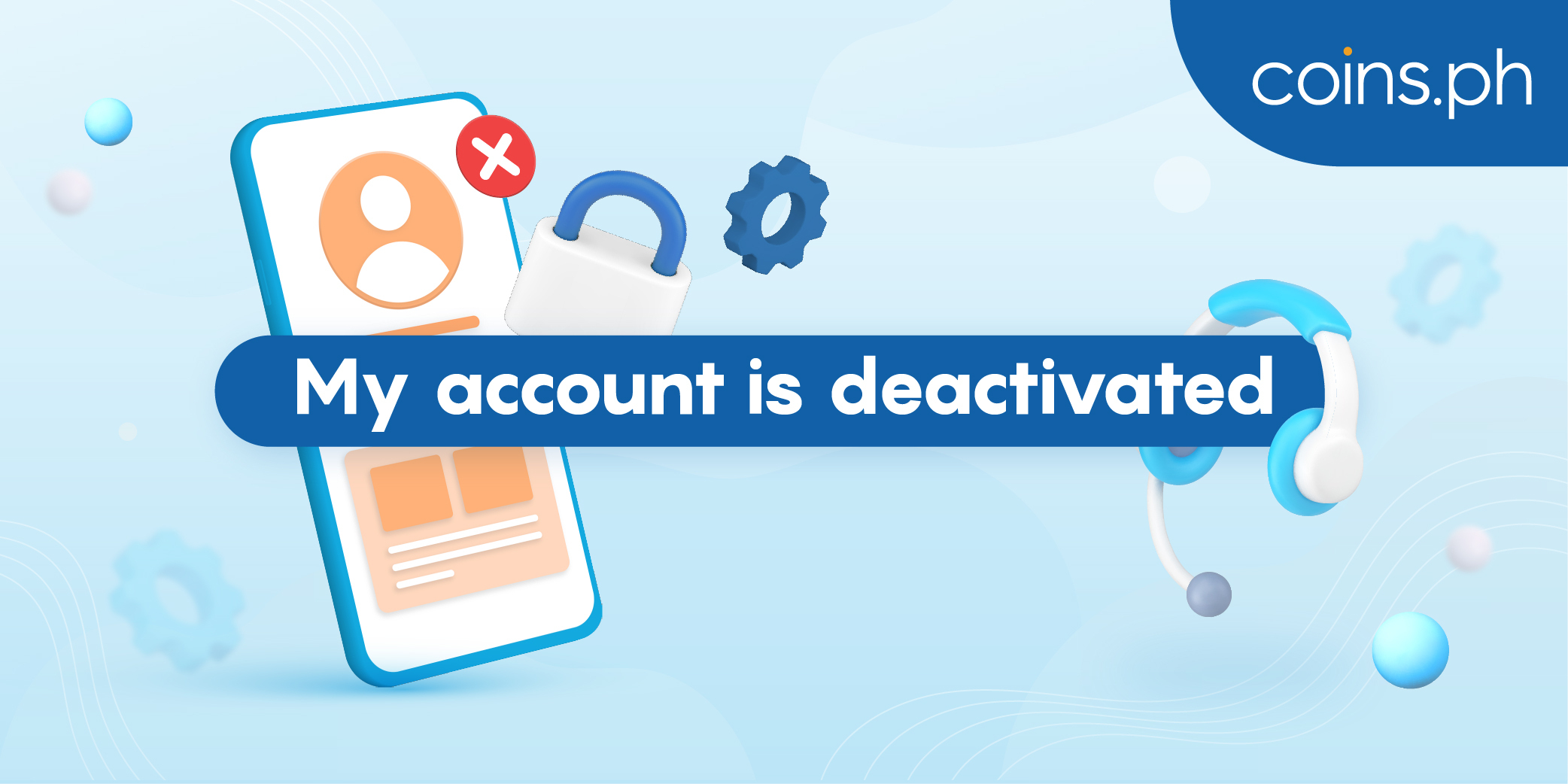 Why has my account been deactivated?
In order to ensure the safety of our customers and comply with local rules and regulations, Coins.ph may temporarily deactivate accounts of customers if there is any suspicious activity detected from an account
This is a security measure we have in place to prevent future unauthorized activity from happening in the account. Our team will check the account to further verify this.
Coins.ph may also deactivate accounts of customers whom we have reasonable suspicion of involvement in unlawful activity, or activity that is in violation of the Coins.ph User Agreement.
We have a zero-tolerance policy towards scamming practices and any activities in contravention of our User Agreement. If we have reasonable suspicion that you have been using your Coins.ph account to intentionally defraud Coins.ph or its users, we will be deactivating your account and suspending your activity.
How do I cash out the remaining funds from my deactivated account?
The cash-out steps and processing time will vary based on the reason your account was deactivated.
In some cases, and unless otherwise instructed by the authorities or for legal compliance, you will be requested to provide us with legal proof of identity, and a written request authorizing us to remit the remaining funds. Please note that we can only remit the funds to the account holder themselves.
What should I do if my account is deactivated?
Please check your email linked to your account or your messages in the Coins.ph app as a notification may have already been sent regarding your account deactivation and further instructions on how to proceed. Kindly follow the instructions indicated in the message.
You may also contact us here for further assistance or clarifications.