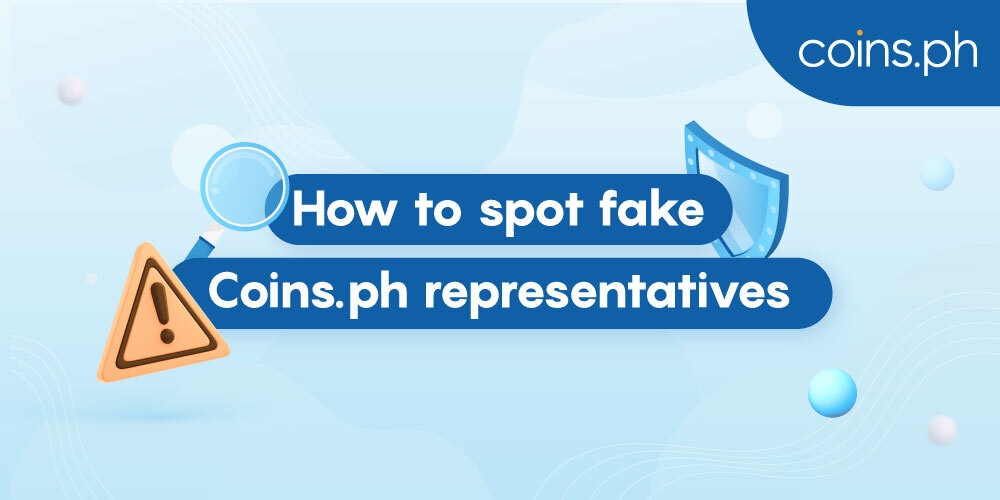 Scammers make fake Coins.ph pages and accounts on different social media platforms to interact with you. They may offer you rewards, promos, freebies, and even verification services.
So what should you look out for?
1. Official Coins.ph representatives do not contact you through personal messages using personal accounts or accounts with names such as "Juan Coins.ph".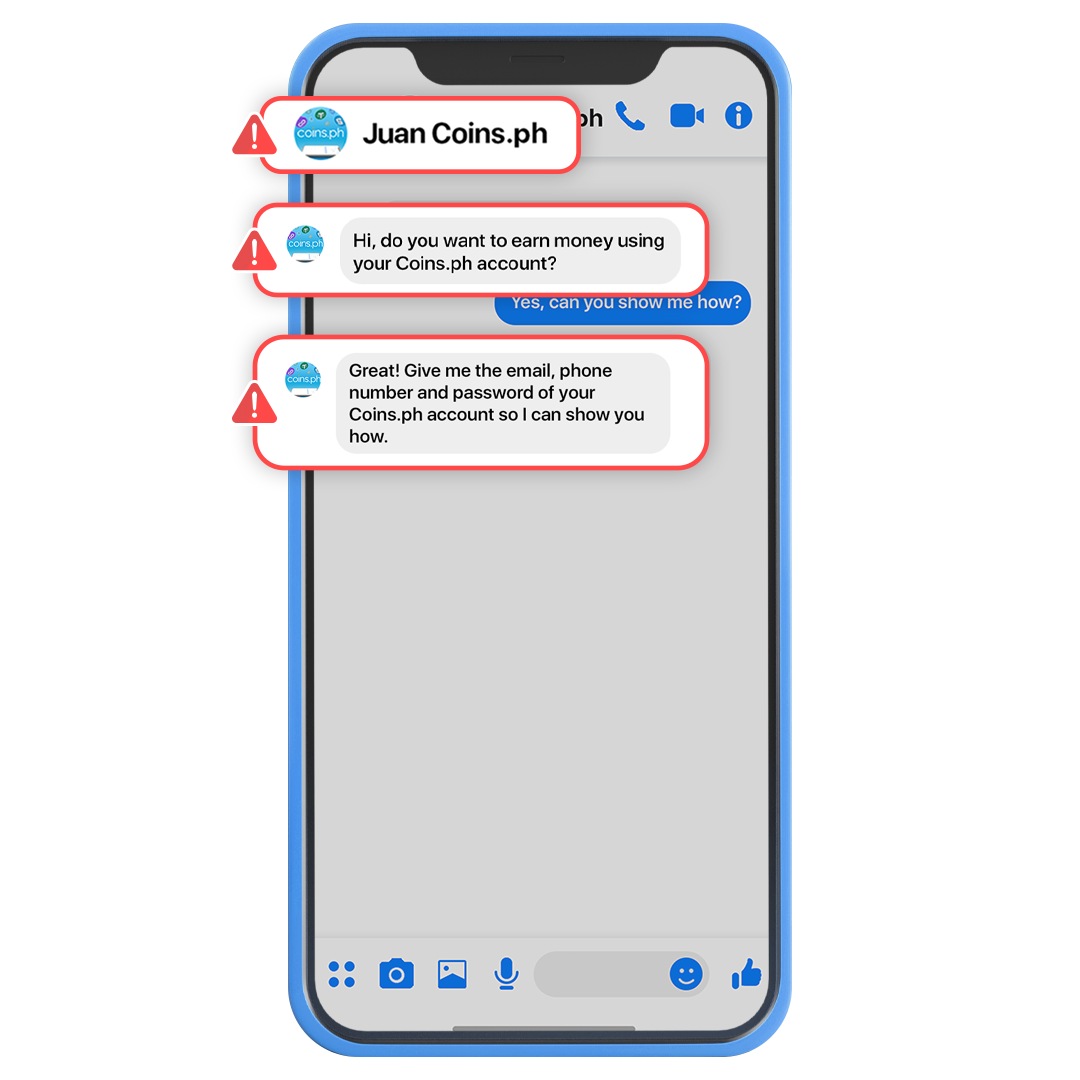 2. Hard to believe promos offered through personal messages are often fake. Always look for the verified checkmark on Coins.ph accounts or pages to ensure that you are talking to an official Coins.ph account.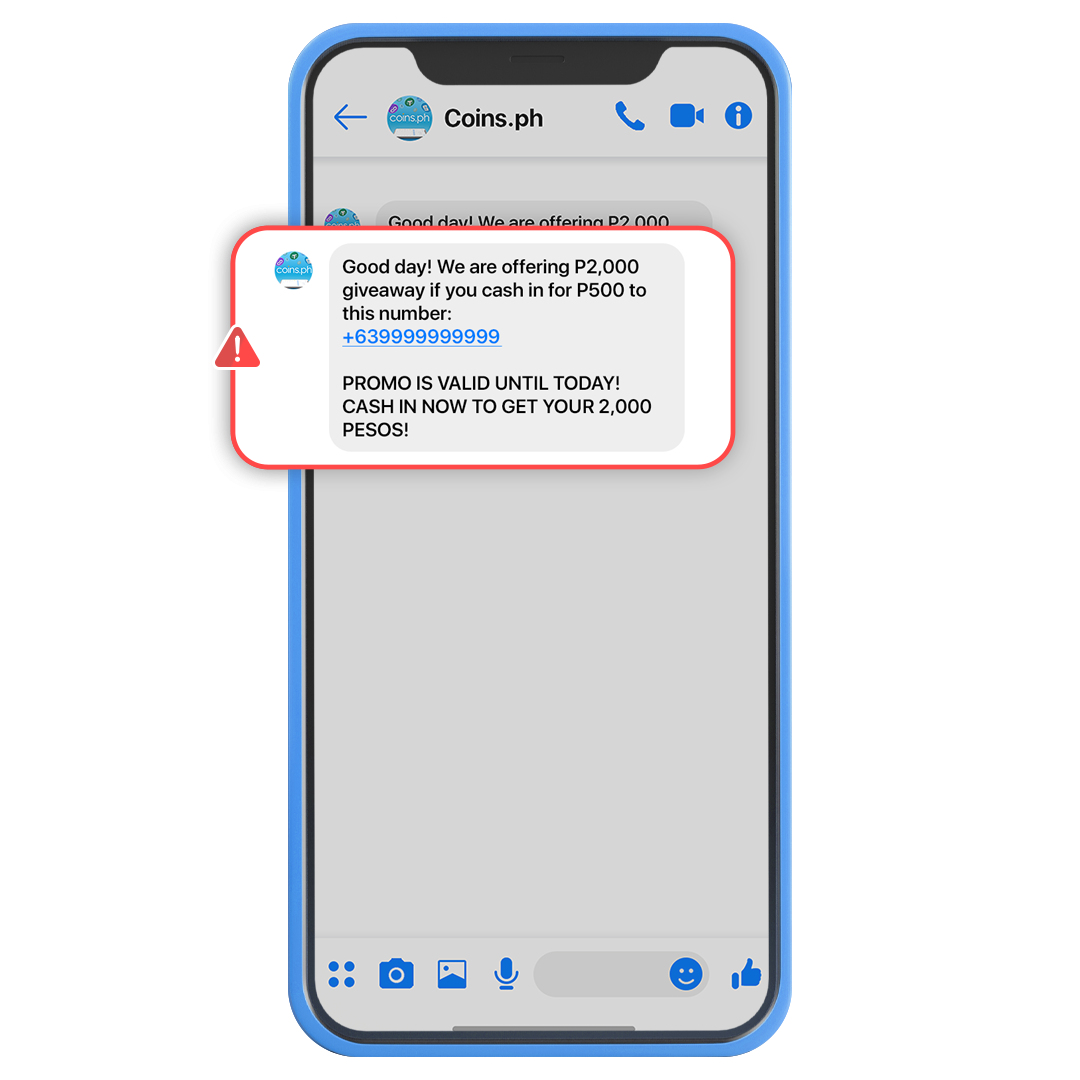 3. Before clicking on a link sent to you by someone you suspect is working for or with Coins.ph, double-check the link to ensure that the website you are visiting is secure. You can do this by checking the structure of the link. Read more about this here.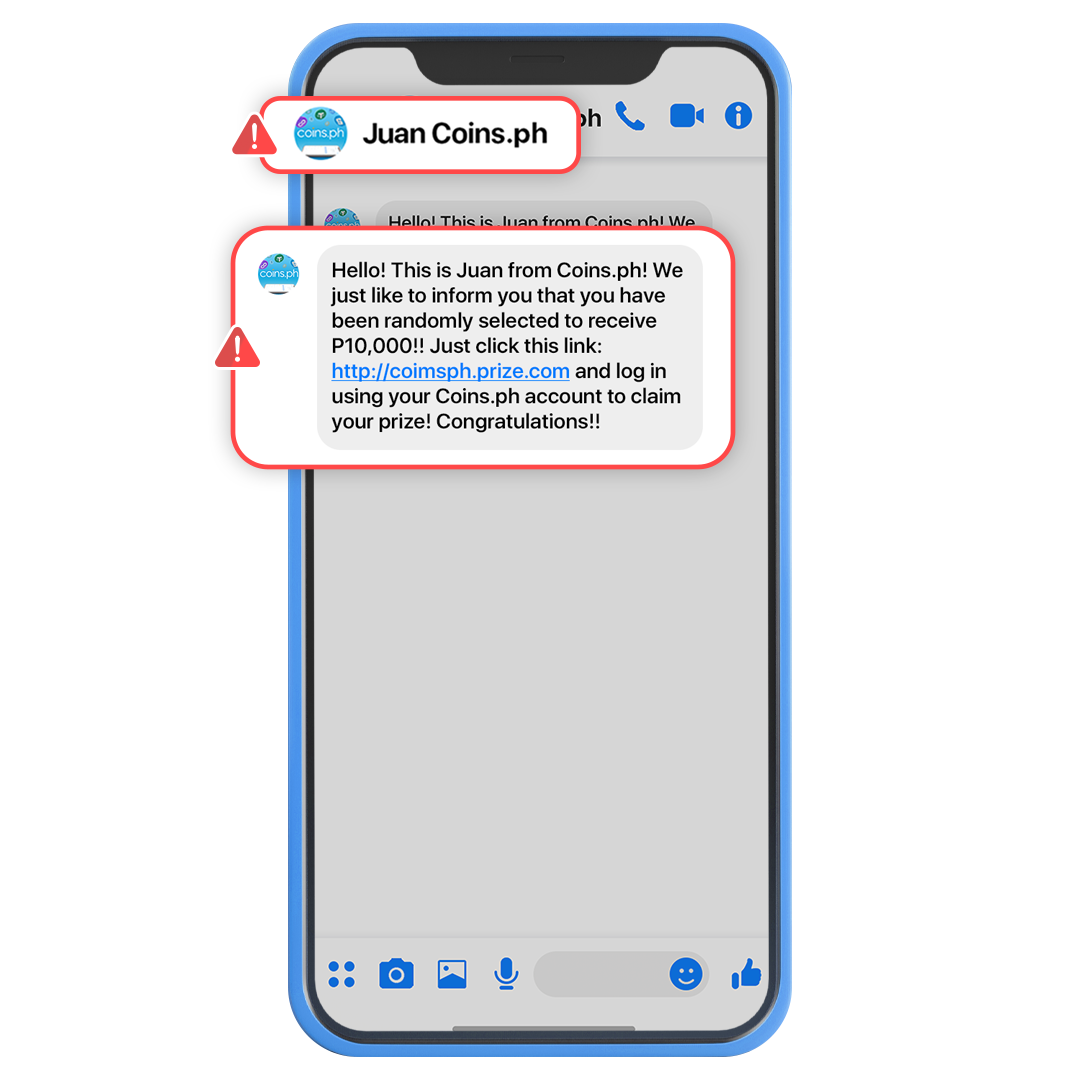 4. Official Coins.ph representatives never ask you to pay for anything to a personal account.
If you encounter any suspicious activity with someone you think is working for Coins.ph, do not hesitate to call our official hotline, message us through the Coins.ph app, or by sending an email to help@coins.ph.