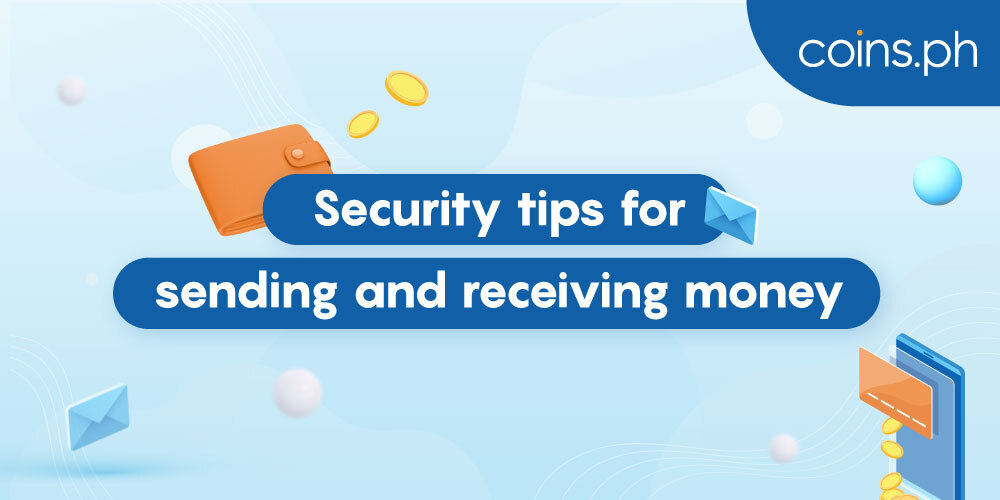 It's easy and fast to send money online using e-wallets like Coins.ph. However, we urge you to be vigilant against online scams such as fake investment schemes and fake online sellers.
Transactions on Coins.ph platform are generally irreversible. We will not be able to revert the payment and return your funds since it works like virtual cash. Hence, we urge you to use extreme caution when sending money.
Here are a few valuable tips to keep your Coins.ph account safe:
Verify the intended recipient of your payment.

Always triple-check the payment details! Check the spelling of the recipient details so you don't have any issues claiming your Cash Out.

Check the payment amount

. Make sure you have entered the correct amount of funds before confirming your Send Money or Cash Out transaction.
Remember: Send Money transactions using your Coins.ph Wallet is instantly processed and may not be canceled or reversed.
Refrain from sending money to people you do not know:

Sending money via Coins.ph works in the same way as a cash payment. Would you hand in cash to a stranger without checking? We advise you to take steps in establishing the recipient's identity and urge you to carry out your own due diligence in making sure you do not fall victim to fraud.
You can check out this article for more tips for purchasing online.
Be alert to investment schemes

: Be careful when sending funds to persons or companies who have promised quick or guaranteed returns to investments.

We do not endorse or are affiliated with such activities or products in any way

. To find out more please read:

How to spot investment schemes

When paying for a product or service, make sure merchants are duly registered

. When buying items online, make sure that you're purchasing from a legitimate seller before placing an order and sending your payment. In case of a dispute, Coins.ph would not be able to reverse your payment and refund your account.
To learn more about keeping your account secure please visit the Safety and Security Section at our Help Center.
For more tips on keeping your Bitcoin wallet secure, we highly suggest reading this CoinDesk article on security tips for beginners.
If you have further questions, you may contact us now through the Coins app or via our contact form here