The login attempt email you received from help@coins.ph is a security measure to notify you of any login attempts from an unrecognized device in your account.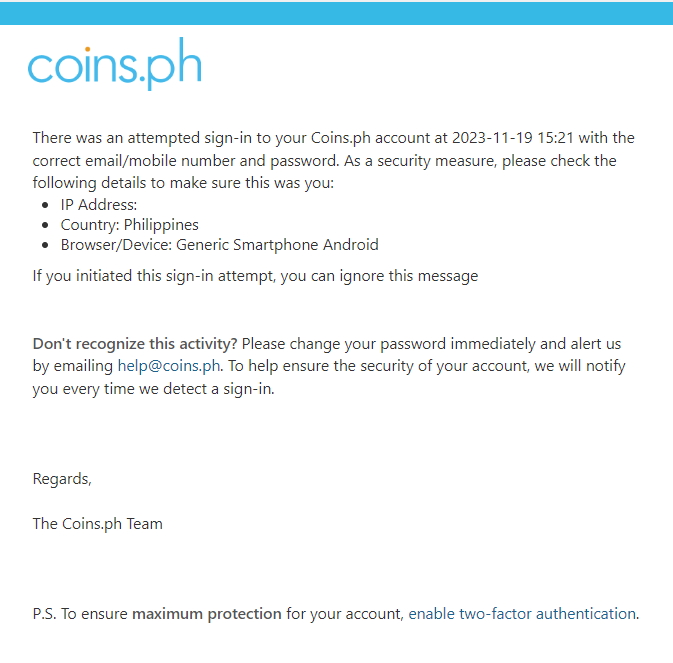 If the details (namely, the date of the login attempt, IP address, country, and browser/device) shown in the email was a login attempt made by you, you may disregard our message.
However, if you do not recognize any of the login attempt details shown in the email, we highly urge you to:
Safeguard your account immediately by changing your password in your account. Refer to our guide:

How can I change my password?

Contact us immediately through the Coins app or via email at help@coins.ph. Include a screenshot of the login attempt email in your message for our team to review.