Here are the quick steps you can follow to change your general account details such as your password:
Open Coins.ph on your web browser. On the upper-right corner of your browser, click the drop-down arrow beside your name, and choose Settings.

Under the General category of your Account Settings, you will find the options to change your password.
To change your password, click on "Change password" and enter your mobile number. Verification codes will be sent via SMS which you will use to be able to change your password.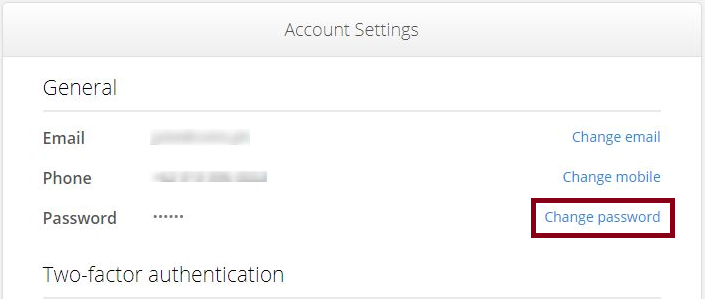 Then, go back to the Coins.ph page and input the verification code received, along with your new strong password. For tips on how to make your password strong, you can check this link!
Finally, confirm your change of password and that's it!