Coins.ph has a Know-Your-Customer (KYC) policy as a regulated entity of the Bangko Sentral ng Pilipinas (BSP). Our KYC policy requires us to collect basic customer information.
As part of this policy, individuals between the ages of 14 to 17 years old are required to have their legal guardian successfully accomplish and complete the Coins.ph Parental Consent Form in order to use all Coins.ph services.
To complete the form, you must submit your ID and Selfie Verification first. You can check out our step-by-step guide on how to complete your ID and Selfie Verification. Keep in mind that for minors, we only accept the following IDs:

School ID

Passport

DSWD Travel Clearance




Once you're done submitting your ID and Selfie Verification, you can follow these 5 easy steps on how to complete the Parental Consent Form: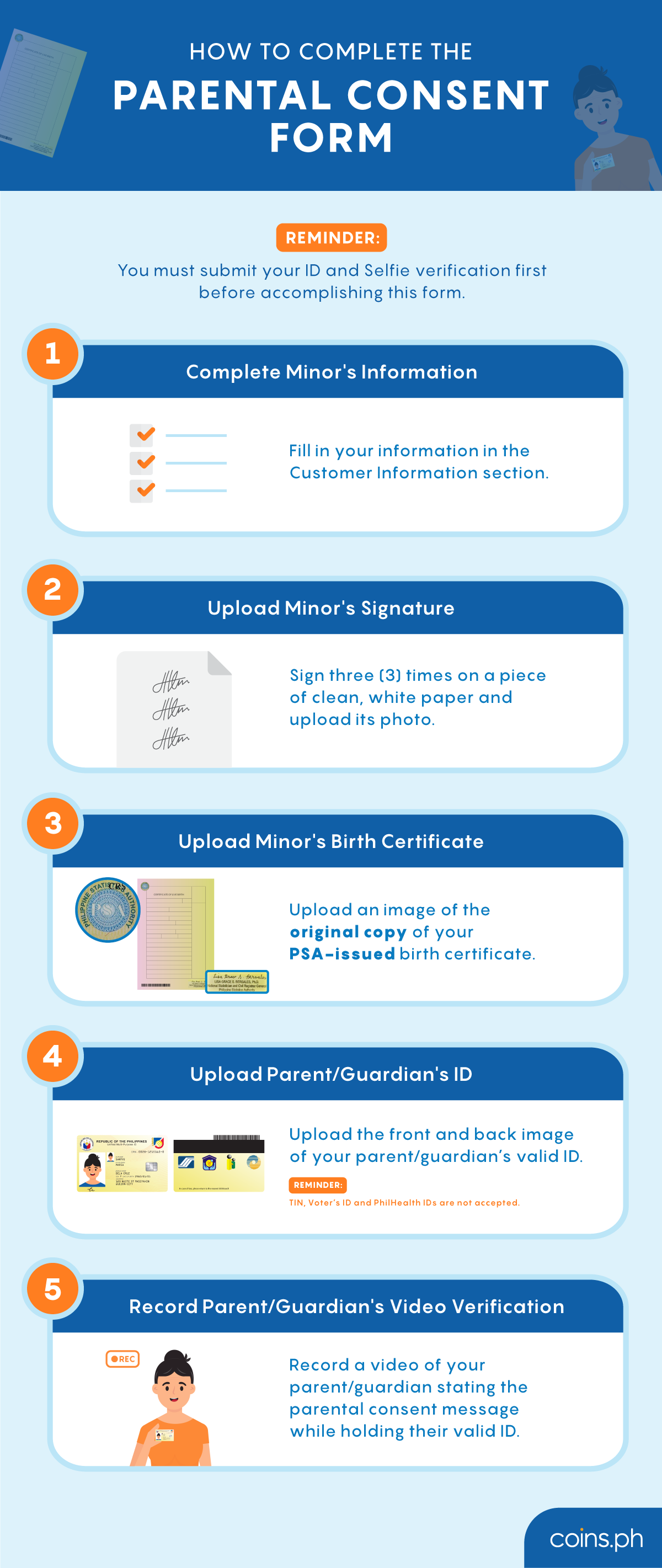 You may complete our Parental Consent Form here!
If you have further questions, you may contact help@coins.ph.